CNN Correspondent: Trump's Demonisation Of The Media Is Dangerous
1 December 2017, 18:28 | Updated: 1 December 2017, 18:37
Donald Trump is often calling out the mainstream media as "fake news" but that poses a "terrible danger" to journalists, CNN's chief international correspondent has told LBC.
Christiane Amanpour explained how the US President's actions were having a wider impact than just inside the United States.
She was speaking after Trump retweeted three unverified anti-Muslim videos from the far-right group Britain First earlier this week.
At least one of the clips has been proved to be fake, however they all still remain on the President's social media profile.
On Monday Trump also suggested a "fake news trophy" for the "most dishonest, corrupt and/or distorted in its political coverage of your favourite President (me)".
We should have a contest as to which of the Networks, plus CNN and not including Fox, is the most dishonest, corrupt and/or distorted in its political coverage of your favorite President (me). They are all bad. Winner to receive the FAKE NEWS TROPHY!

— Donald J. Trump (@realDonaldTrump) November 27, 2017
His regular attacks on organisations such as CNN are often widely shared, and that is worrying Ms Amanpour.
Joining Iain Dale on Friday, she said: "Here is what is terribly, terribly dangerous which I hadn't even realised really until this week although I've been worried about it.
"When Donald Trump accuses the mainstream media of being fake news or as he did earlier this week says that 'CNNI, CNN International is just as bad as CNN USA and is biased against me and representing the United States in the wrong way' when that happens other despotic an authoritarian spokespeople and leaders start doing the same."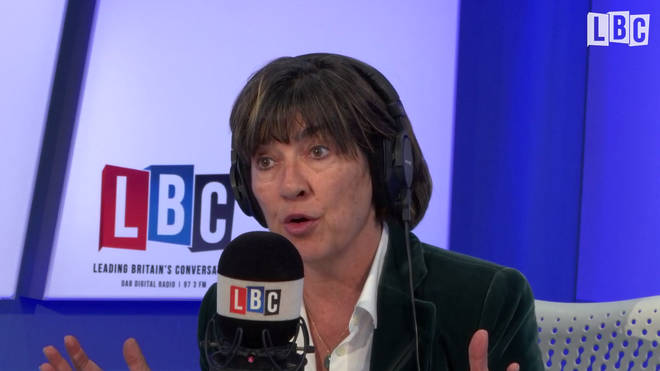 She continued: "We saw it in Egypt we've seen it elsewhere as they try to shatter our credibility.
"But, more importantly in a conspiracy filled world which many parts of the world are they actually believe that if the president with the greatest access to intelligence and information and technology - if he can say this then surely he must know something surely he's right."