Cross Question with Iain Dale 08/11 | Watch Again
8 November 2023, 21:31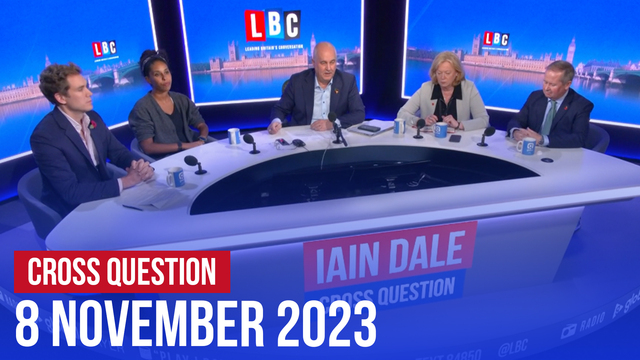 Cross Question 08/11 | Watch again
You can watch Wednesday's Cross Question in full again here.
Iain Dale was joined by:
Baroness (Angela) Smith – Shadow Leader of the House of Lords
David Simmonds – Conservative MP for Ruislip, Northwood and Pinner, and Chair of the All-Party Parliamentary Group for Migration
Freddie Sayers – Editor-in-Chief of UnHerd, founder of PoliticsHome and former Editor-in-Chief of YouGov
Nadine Batchelor-Hunt – Political Reporter of PoliticsHome
Cross Question is live every Monday, Tuesday and Wednesday from 8pm. You can watch live on Global Player.