Cross Question with Iain Dale 24/10 | Watch Again
24 October 2023, 21:29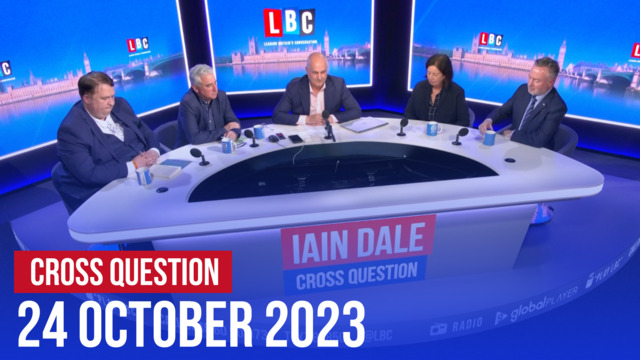 Cross Question 24/10 | Watch again
You can watch Tuesday's Cross Question in full again here.
Iain Dale was joined by:
Jo Gideon - Conservative MP for Stoke-on-Trent Central
Stewart M. McDonald - SNP MP for Glasgow South
Mathew Hulbert - Political commentator and Liberal Democrat activist
Simon Marks - LBC's US Correspondent
Cross Question is live every Monday, Tuesday and Wednesday from 8pm. You can watch live on Global Player.