Cross Question with Ali Miraj 15/11 | Watch Again
15 November 2023, 22:04 | Updated: 15 November 2023, 22:07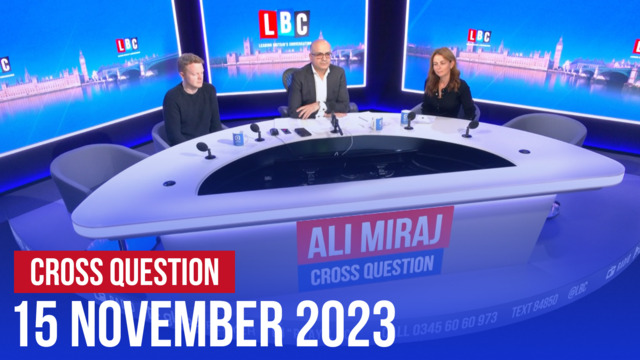 Cross Question with Ali Miraj 15/11 | Watch Again
You can watch Wednesday's Cross Question in full again here.
Ali Miraj was joined by:
Ben Habib - Deputy leader of Reform UK, and a former MEP
Annabel Denham - Deputy comment editor of the Daily Telegraph
Andrew Fisher - Former Executive Director of Policy for the Labour Party while Jeremy Corbyn was its leader - and a columnist for The i newspaper
Cross Question is live every Monday, Tuesday and Wednesday from 8pm. You can watch live on Global Player.