Cross Question with Iain Dale 1/11 | Watch Again
1 November 2023, 21:41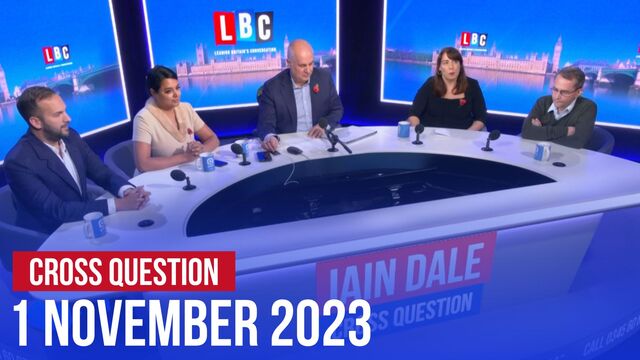 Cross Question 1/11 | Watch again
You can watch Wednesday's Cross Question in full again here.
Iain Dale was joined by:
Jessica Harrington - Family law barrister & former Conservative MP.
Zack Polanski - Deputy Leader of the Green Party of England and Wales.
Salma Shah - Political commentator - who was a special advisor to Sajid Javid while he was Home Secretary.
Sam Freedman - Senior Fellow at the Institute for Government & former adviser at the Department for Education.
Cross Question is live every Monday, Tuesday and Wednesday from 8pm. You can watch live on Global Player.