Cross Question with Iain Dale 26/09 | Watch Again
26 September 2023, 22:10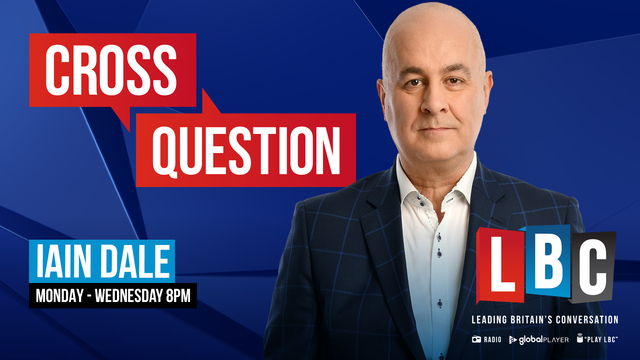 Watch Again: Cross Question with Iain Dale 26/09
You can watch Tuesday's Cross Question in full again here.
Iain Dale was joined by:
Lord (Kim) Darroch – Crossbench peer, former British Ambassador to the United States, former UK National Security Advisor and former UK Permanent Representative to the European Union.
Sophia Gaston – Head of Foreign Policy and UK Resilience at Policy Exchange think-tank.
Alex Crowley – former Political Adviser to Boris Johnson as Prime Minister, and Senior Adviser to Boris Johnson's leadership campaign.
Jo Phillips – political journalist and commentator.
Cross Question is live every Monday, Tuesday and Wednesday from 8pm. You can watch live on Global Player.