Deal-In-Principle Agreed On Brexit Divorce Bill, Journalist Tells LBC
28 November 2017, 18:27 | Updated: 28 November 2017, 18:44
Britain and the European Union have come to an agreement over the Brexit divorce bill, a Telegraph journalist has told LBC.
Europe Editor Peter Foster, who broke the story, told Iain Dale it was a "major milestone".
He says sources on both sides of the negotiations agreed in principle to the demands at a meeting last week.
It's understood the final figure will be between €45bn and €55bn.
However, he said everything could be "off the table" if negotiations in areas such of EU citizens' rights and the Irish border "fell down".
"I think this is a significant moment," Mr Foster told LBC moments after the story was revealed.
"On one level this is a victory for the EU, they've played real hardball over this, they were determined to get us to meet as we saw it our liabilities.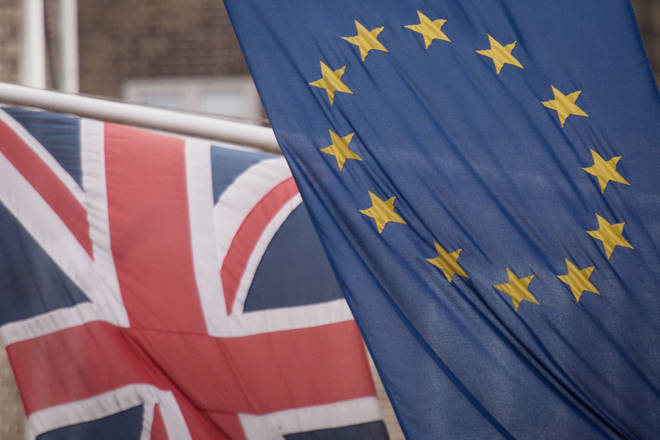 "But, on the upside it does open the door to talks about trade and the future relationship and importantly about a transition deal which Britain desperately needs to stop businesses activating their contingency plans and relocating to the continent."
The Telegraph journalist continued: "The final decision about whether this is a good deal or a bad deal will only be known when we get to the end of this process.
"The next round of talks is not going to be easy. Everyone is focussed about getting 'sufficient progress' in December and moving into the next round of negotiations.
"But that is going to be tough, they're going to make some tough demands on trade, some tough demands on transition which I suspect Brexiteers aren't going to like."
Nigel Farage will be giving his reaction to this story live on LBC from 7pm.
Watch here.