DUP Deal Does Not Risk Peace Process - Former First Minister Of Northern Ireland
12 June 2017, 18:46 | Updated: 12 June 2017, 19:28
Claims the Northern Ireland peace process is at risk because of Theresa May's deal with the DUP is merely scaremongering, the former Norther Ireland First Minister says.
The Prime Minister is counting on the support of the Democratic Unionist Party after she failed to secure a majority at the election last week.
There have been accusations that such deal could bring instability to Northern Ireland - but the remarks have been quashed by Lord Trimble.
Speaking to Iain Dale on LBC, Lord Trimble, who also served as the leader of the Ulster Unionist Party from 1995 to 2005, said: "That's a bit of scaremongering.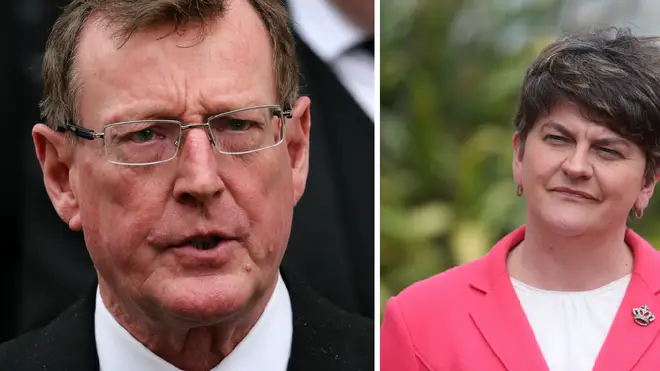 "That's coming from circles of Irish nationalists and Republican circles who are whipping themselves up into a frenzy with this.
"There's absolutely no problem… the DUP are absolutely committed to the agreement."
Watch the interview above.