Ex-Cabinet Minister Warns Repeal Bill Defeat Could Spark Early Election
13 July 2017, 17:56 | Updated: 13 July 2017, 17:58
A snap election could be called if the government fails to get a major Repeal Bill through the House of Commons and Lords, a Tory MP has told LBC.
Former culture secretary John Whittingdale said both Theresa May and her government would be placed in an "impossible position" if the legislation was not passed.
The bill is designed to write EU law into British law so the same rules apply on the day of Brexit as the day before.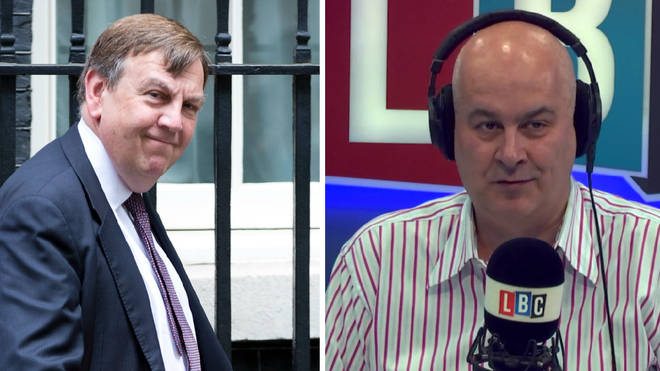 However, the Prime Minister, who has a slim majority in the Commons, has been warned she faces "hell" over the Bill - with Labour saying it will not support it in its current form.
Mr Whittingdale, a supporter of Brexit, warned of disastrous consequences if it was stopped in its tracks.
He told Iain Dale: "It wouldn't just be a question of the Prime Minister going, I think the government would be placed in an impossible position."
Iain asked: "Well, there'd have to be an early election then wouldn't there?"
The Maldon MP replied: "If the government was unable to pass this bill then that might well result in a general election."
Watch the interview at the top of this page.