Gina Miller Demands Corbyn Firms Up Labour's Brexit Position
16 January 2018, 16:53 | Updated: 16 January 2018, 17:12
Gina Miller has told LBC she has been left with "very disappointed" with Jeremy Corbyn's Brexit strategy, demanding he makes Labour's position clearer.
The businesswoman, who won a Brexit legal challenge against the government, claimed the Leader of the Opposition had repeatedly failed to hold the government to account on the issue.
Speaking to Iain Dale, she argued many of Labour's MPs were "saying nothing" and failing to scrutinise Britain's departure from the EU.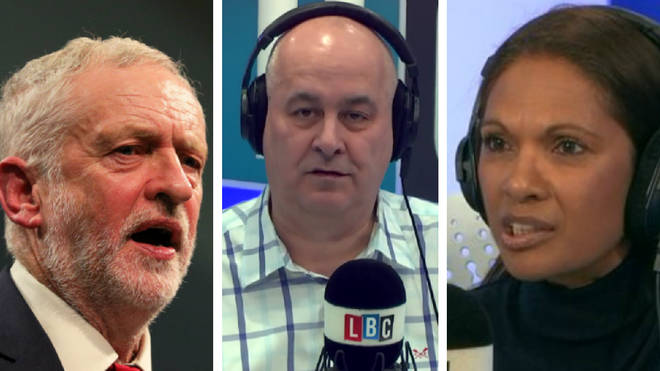 "Labour is in a difficult position," she said. "But they have to have a position.
"Just staying quiet is not a position, they should be coming out and explaining to people what their policy is.
"They are the official Opposition, they should be scrutinising the government, they should be asking questions… They are saying nothing."
Asked whether she was disappointed in Mr Corbyn, Ms Miller continued: "I'm a Labour Party supporter, I am very disappointed.
"I think there were so many opportunities for Labour to really hold this government to account and they have let every opportunity drop."