Sajid Javid Says A "Colossal Failure" Of Governments Is To Blame For Housing Crisis
18 January 2018, 14:26 | Updated: 18 January 2018, 19:28
A colossal failure of successive governments has led to Britain's housing crisis, Sajid Javid has told LBC.
The Housing Secretary warned it would take years to "ease" the housing crisis to a point where homes are affordable once again.
But, the Conservative cabinet member insisted things were moving in the right direction.
He was speaking during an exclusive LBC phone-in with Iain Dale.
"I wish I had an overnight fix," he said on Thursday "but I just don't".
"This is a long process of making sure that we are building far more homes than we have done in the last 30 or 40 years.
"The supply of homes has not kept up with demand.
"While we are now seeing an increase, we had 217,000 net additions last year, which is the highest in 30 years in all but one year, so it's heading in the right direction - but it needs to be at least 300,000."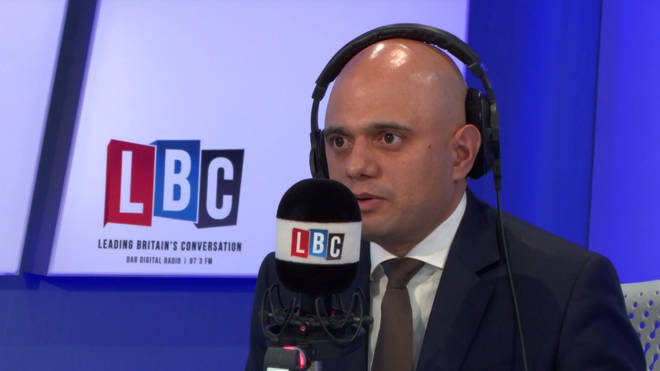 Asked whether it had been a failure of politicians over the years to build more homes, Mr Javid continued: "It's a colossal failure, absolutely.
"So many politicians, whether they're working in Westminster or they're local politicians making local planning decisions, they haven't grasped that rightly people want a decent place to live or to rent at a decent cost.
"If you don't supply, if you don't create the product, then the prices will keep rising.
"The prices in Britain today, the average price of a home is eight times average earnings."
He continued: "The government is doing something everyday, there's something happening everyday to ease this crisis but it will take years until we can ultimately be a country where houses become affordable to the hard-working people of Britain."
You can watch the full 30-minute phone-in in full below: