Iain Dale In Stitches After This Caller Brands Him A Propaganda Machine
3 April 2018, 19:28 | Updated: 3 April 2018, 19:43
Iain Dale couldn't help but laugh when this caller branded him a propaganda machine, before explaining why he's a regular listener.
Deano from Orpington called LBC because he wasn't happy with how Russia had been treated in the wake of the Salisbury poisoning.
"It is disgusting what is going on," the caller exclaimed before adding: "I thought this country believed in innocent until proven guilty?"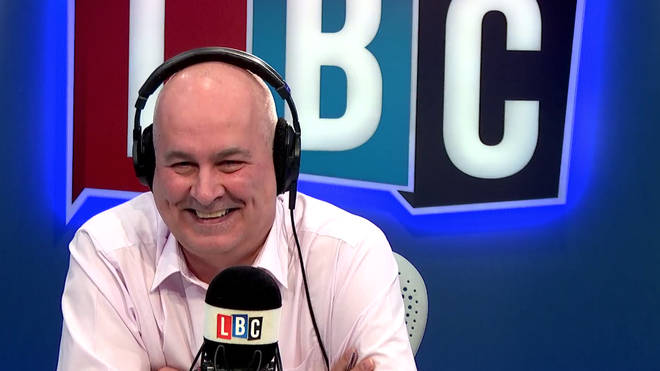 "When it comes to the Russians, they are guilty before they've found anything."
It's after scientists at Porton Down were unable to establish where the nerve agent used in last month's poisoning was made.
Deano went on to brand Iain a "propaganda machine" before saying: "I've been listening to you for a long time".
So Iain decided to ask: "Why would you listen to me if you thought I was a propaganda machine?"
And Deano's unexpected response left Iain Dale in stitches.
Watch the clip in full above.