Iain Dale Loses Patience With Russian Caller Over Salisbury Conspiracy Theory
14 September 2018, 13:41
Iain Dale couldn't believe this Russian caller's "mad" theory on the Salisbury poisoning.
The two men suspected of targeting the Skripals with novichok denied being Russian agents or having anything to do with the poisoning earlier this year.
Alexander Petrov and Ruslan Boshirov told Russia Today they were only in Salisbury on 3rd March as tourists to visit the cathedral and nearby Stonehenge, saying they were victims of a "fantastical coincidence" and would like an apology from the real poisoners.
The pair said their friends had told them to visit "this wonderful town, Salisbury, which has a famous cathedral and 123m spire, and is famous for its clock."
And Vladamir in Ruislip, a Russian, phoned LBC to tell Iain that whilst he believed the suspects were Russian operatives, he thought they did not have anything to do with the poisoning of the Skripals.
Iain in disbelief said: "But we know Putin and the Russian state kill people, they kill their opponents, they kill journalists in their own country and we know they kill people in this country."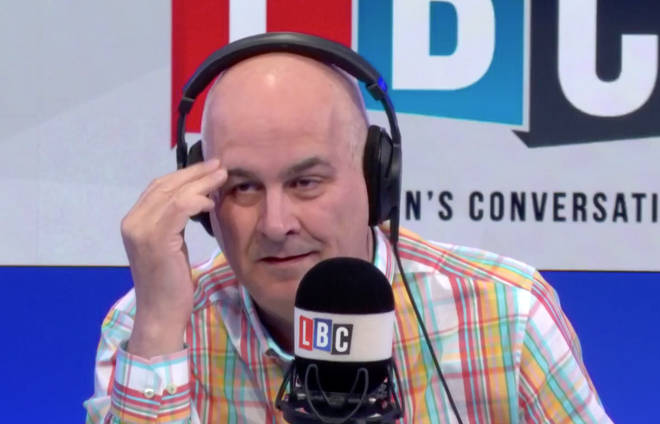 Vladimir replied: "That's your assumption."
Iain hit back: "No it's not my assumption.Why do you think Boris Berezovsky was bumped off? What about all the journalists who have lost their lives. Who would want to kill a journalist apart from Putin's state?"
Vladimir retorted: "Someone who wanted to set them up. To say Putin has done it."
The LBC presenter said: "Oh my goodness. How naive do you have to be? What do you believe?"
Vladimir replied: "I don't believe the government. These guys who came over here were not tourists they were spies but they didn't come to kill them.
"[My theory is] those two guys they're working for Russian intelligence, they have a tip saying we have important information for you, they jump on plane... they come to Salisbury. In the meantime Skripal is being poisoned by someone else..."
Iain interrupted: "What is the logic in that?! You believe they were Russian spies, they were in Salisbury. What do you think they were doing in Salisbury?
"Unbelievable. I don't know where you get these theories. It's almost as mad as the last [caller.]"