Iain Dale Slams Fraudsters Who Claimed £125k By Posing As Grenfell Victims
30 May 2018, 18:56 | Updated: 30 May 2018, 19:22
Iain Dale has laid into a man and woman who received £125,000 of taxpayers' cash by falsely posing as victims of the Grenfell Tower fire.
Illegal immigrants Elaine Douglas, 51, and Tommy Brooks, 52, told authorities they had lived on the high rise's 19th floor.
The pair claimed over £100,000 in hotel bills at the taxpayers' expense, with Douglas spending 276 nights in the Radisson Blu in Kensington.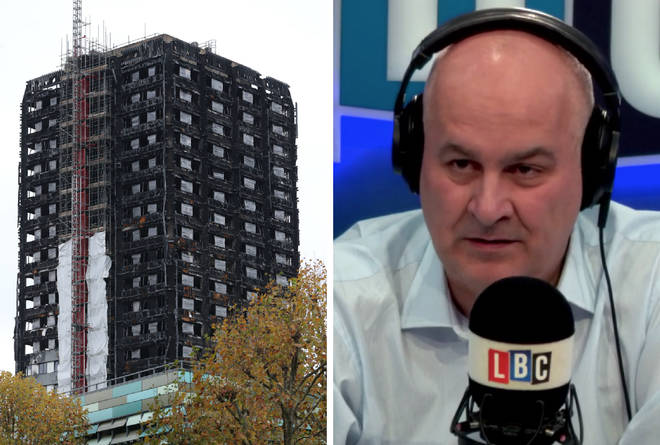 Read more: Pair face jail after claiming £125,000 by posing as Grenfell victims
After complaining about the food in the hotel, she was given a pre-paid credit card, running up charges of more than £11,000.
Both pleaded guilty to fraud on Wednesday, but the story left Iain seething.
He thundered: "The mentality of anyone who would seek to do this, to take advantage of one of the biggest tragedies that hit a community in this country for many, many years I think it just defies belief.
"It just shows there are some very, very wicked people in this country and we have to understand that whenever there is a tragedy there are people who are very sad who are going to take advantage of the vulnerable and they will take advantage of the taxpayer."
He finished: "I hope these two get a very, very long jail sentence.
"I also frankly hope they're deported because we don't want people like them in our country."
Watch Iain Dale's take in full above.