LISTEN: Ukip Leadership Hopeful Says Steven Woolfe Was Bullied By Party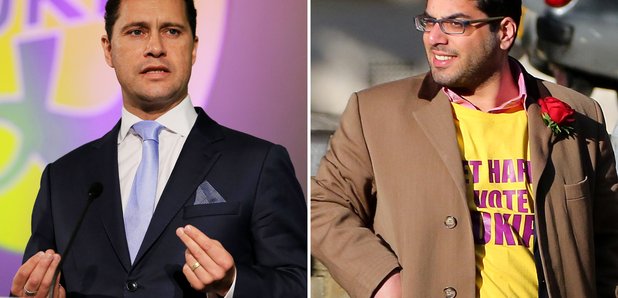 Raheem Kassam tells LBC that he plans to be the candidate to unify Ukip and end the infighting tearing the party apart
Speaking to Iain Dale on his drive time show, the former chief advisor to Nigel Farage was candid in his assessment of the problems in Ukip and how they contributed to the exit of Steven Woolfe, who he claims was bullied by a faction in the party.
"I'm not charging members of the national executive committee with this bullying of Steven, I think it's other people in the party."
Iain suggested he might be referring to Suzanne Evans and Douglas Carswell, who both had well publicised disagreements with Nigel Farage. But Mr Kassam wouldn't name names and would "deal with that privately."
"Where we see ourselves now has come about because of this public infighting.
"Somebody needs to draw a line under it and I intend to be that person."
Mr Kassam is currently joint favourite, with Paul Nuttal, to be the next leader of the party.