Dame Margaret Beckett's Touching Tribute To John Smith 25 Years After His Death
12 May 2019, 11:22 | Updated: 12 May 2019, 14:27
25 years after the death of John Smith, Dame Margaret Beckett pays a touching tribute to the "brilliantly intelligent" man.
Dame Margaret Beckett described the late former Labour leader as a "mischievous" and "brilliantly intelligent" man.
John Smith died following a heart attack 25 years ago.
"It was so unexpected," Iain Dale said. "It was something that affected everybody in politics.
"Whether you agreed with him, whether you would have voted for him or not, everybody agreed that he was a decent man.
"It would be interesting to know what kind of Prime Minister he would have made."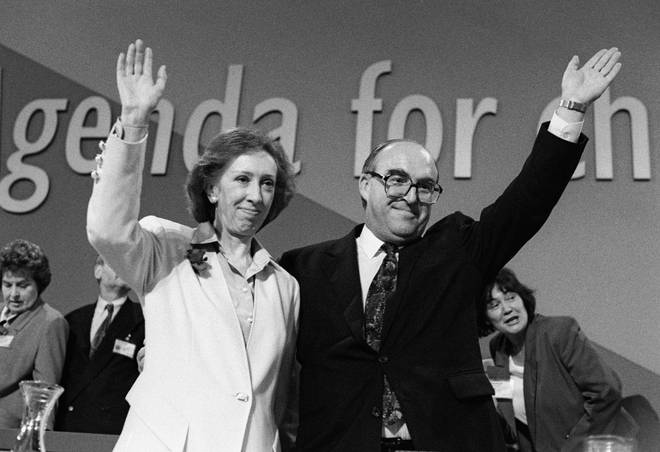 Dame Margaret Beckett, who at the time was the party's deputy leader, told Iain Dale that John was "a mischievous man" who was "brilliantly intelligent".
"I was in the flat in London getting ready to go out and Larry Whitty, who was then the general secretary, rang me up and said that John had had another heart attack," she said.
"I was very upset, but also stunned."
Iain asked: "What kind of Prime Minister do you think he would have made?"
Dame Beckett said: "It was conventional wisdom.
"He looked like a bank manager, a lot of bank managers weren't very happy about that but he was a mischievous man, he was brilliantly intelligent, a fantastic debater, and he used humour not cruelly but he undermined people with humour."
Listen to her tribute in the video at the top of this page.