Business Minister Issues Direct Brexit Plea To Jacob Rees-Mogg
10 December 2018, 20:12 | Updated: 10 December 2018, 20:14
The business minister has issued a direct plea to Jacob Rees-Mogg live on LBC, telling him: Back Theresa May's deal or you could be responsible for Britain staying in the EU.
Conservative Richard Harrington hit out at the backbencher after the Prime Minister deferred a vote on her Brexit agreement.
She says she'll try and seek assurances over the controversial Irish backstop - after admitting she would not have enough support from MPs to get it through on Tuesday.
One of the most vocal critics of the agreement has been Brexiteer Mr Rees-Mogg.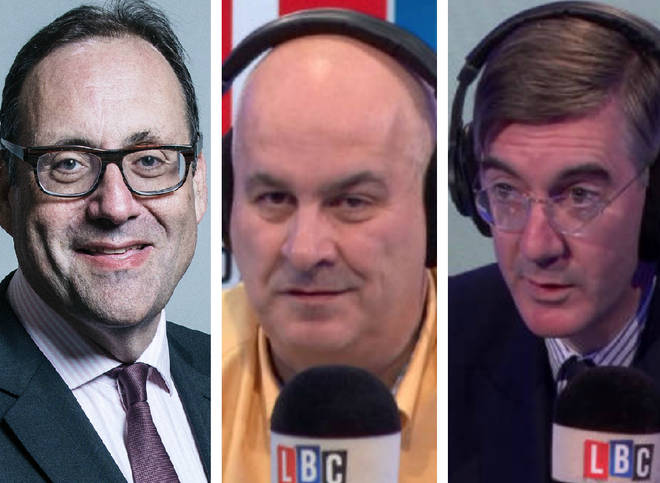 But, Business Minister Mr Harrington had this message for his colleague.
"I would like to give this message if I may to Jacob Rees-Mogg and his friends," he said.
"If they're not careful, they will cause a People's Vote, not that I'm supporting it at the moment, they will cause a People's Vote and they will be responsible - if it votes to Remain - for us remaining in the European Union, which is opposite to what they want.
"So if I were them, I'd think long and hard and I would accept this compromise that the Prime Minister is proposing."