There Is No Defending Donald Trump's Anti-Muslim Retweets: Iain Dale
29 November 2017, 18:03 | Updated: 29 November 2017, 18:12
Iain Dale has swiftly hit back at Donald Trump supporters attempting to defend the US President for sharing anti-Muslim videos.
Trump has come under fire after he retweeted three inflammatory and unverified clips from the deputy leader of the far-right group Britain First.
At least one of the videos posted by Jayda Fransen has been found to be fake.
The US President has come under a barrage of condemnation, with usual ally Piers Morgan telling LBC he is now "reconsidering" his friendship.
Giving his take on the matter, Iain scolded the President, claiming the only motive behind the retweets was anti-Muslim.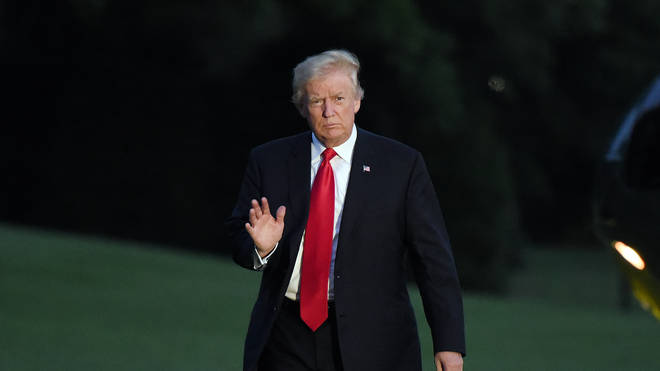 "He's not some ordinary person off the street retweeting this," the LBC presenter thundered.
"He is the President of the United States, so when I read people saying: 'well you've got to think about this more carefully Iain, he wasn't endorsing Britain First he was retweeting the videos', well indeed and that's the problem isn't it.
"I'd like to think that if I was retweeting videos I'd at least try and make sure that I knew they were real videos but he doesn't even seem to have done that."
Watch Iain Dale's take in full in the clip at the top of this page.