Politicians In Tears As MP Talks About Losing Baby
13 October 2016, 16:52 | Updated: 13 October 2016, 17:15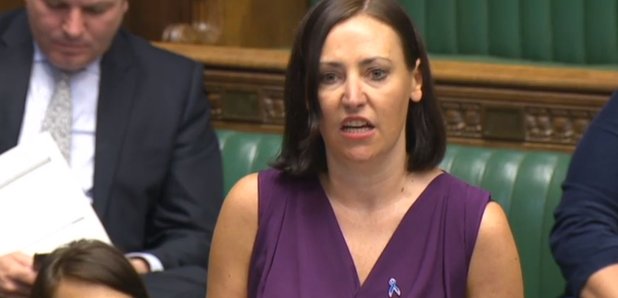 It's Baby Loss Awareness Week and in the Commons today, Labour's Vicky Foxcroft shared her story about losing a child that was so moving, it had MPs from both sides in tears.
Speaking movingly about losing her "little angel" Veronica, an emotional Foxcroft admitted that some of her closest friends had no idea that about the loss.
"When I was 16 years old, I became unexpectedly pregnant....I was excited. I was going to be the best mum ever."
This is the heartbreaking moment MP @vickyfoxcroft gave an emotional speech on the death of her five-day-old baby #babylossdebate pic.twitter.com/6ZHHnYGL9u

— ITV News (@itvnews) October 13, 2016
But when Veronica was born, her heartbeat had stopped and the umbilical cord was wrapped around her throat.
"She lived for five days but we had to agree to the life machine being turned off. I got to hold her then for the first time, until her heartbeat eventually stopped.
"I never wanted to let her go.
"Ever since I was elected I said I want to be the kind of politician who's willing to share my experiences. Not for therapy, but to empower others and seek to change things for the better."
Iain Dale is talking about the remarkable speech on his LBC show this evening.