Sadiq Khan Is In "A State Of Denial" Says Retired Police Officer
11 September 2018, 20:59 | Updated: 11 September 2018, 21:02
Leroy Logan, a former Metropolitan Police superintendent, said the Mayor of London is failing to address the capital's rising crime rate and labelled him a "one trick pony" in a "state of denial."
Leroy Logan MBE, a retired superintendent in the Metropolitan police and advisor to the Youth Violence Commission joined Iain in the LBC studios to discuss the state of the UK's policing.
Iain raised the issue of violent crime in London and asked whether the capital's Mayor Sadiq Khan's strategy to curb the levels of violence was working.
In April of this year, London's murder rate overtook New York's.
Leroy said: "He hasn't done anything of real significance to reduce or even prevent the rate of violence.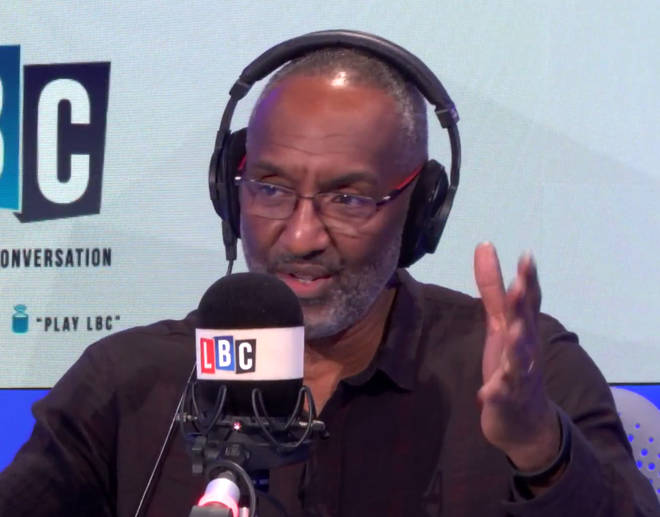 "For me, he's not really understanding the importance of the community, particularly working with young people, to get the intelligence that you need.
"He seems to be a one trick pony. He seems to be in a state of denial. If he thinks doing the same things is going to get different result... that's a form of madness."
Iain Dale then questioned whether Cressida Dick, Commissioner of the Metropolitan Police, should shoulder some of the blame and Leroy said she should:
"They need to change the narrative. There has to be a wider process on how to engage with communities."