Syrian Refugee Opens Up About Moment He Was Allowed Into Britain
19 March 2018, 17:26 | Updated: 19 March 2018, 18:06
A Syrian refugee who spent more than a year living in the Calais Jungle has opened up about the moment he found out he was going to be allowed into Britain.
Ishmael fled his home in Aleppo, Syria aged 15 as violence swept the war-torn country.
He was brought to Britain aged 17 under the scheme lobbied for by Lord Alf Dubs, aimed at helping vulnerable lone child refugees on mainland Europe.
Now 18, Ishmael has settled into his foster home in north London and is studying politics universities.
Speaking to Iain Dale, he said he couldn't believe it when he found out he'd been accepted into the UK.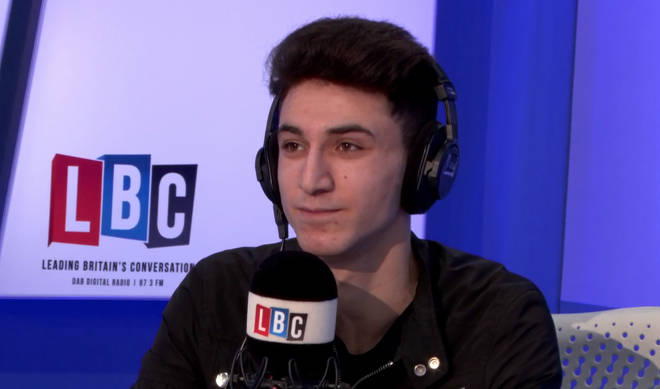 "After spending 13 months there I thought I should give up," he said.
"But, it took me one week to receive the answer 'yes - you're coming to the United Kingdom' I said 'It's not true, it's a lie or a fantasy, it's a joke'.
"Then they showed the paper signed by the government and I couldn't believe it.
"I can't describe it, but it was the most happy [time]!"
Watch the interview above.