The Government Has Covered Itself With Shame Over Windrush: Iain Dale
16 April 2018, 16:43 | Updated: 16 April 2018, 18:12
The Government, Home Secretary and immigration minister have covered themselves with shame following the Windrush scandal, Iain Dale has declared.
Iain was left seething after it emerged some British citizens who had arrived from the Commonwealth more than 40 years ago have been told to prove they have the right to live here - or face deportation.
Home Secretary Amber Rudd has apologised, saying the news was "wrong" and "appalling".
And during his passionate monologue on the subject, Iain certainly did not hold back.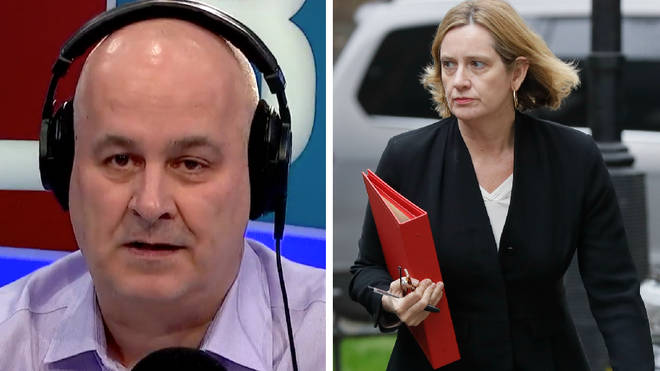 He said: "Just imagine that your parents are first generation immigrants, you yourself were born here maybe in the nineteen sixties or nineteen seventies - here is all you've ever known.
"You've been educated here, you've worked, here you've paid your taxes here and then at the age of 50 or 60 you fall ill, you go to the hospital and you're told that no you've got to pay thousands of pounds for treatment because you're not entitled to it even though you've paid all your taxes here properly over the years.
"Well that has been the experience of someone over the past couple of weeks."
In his passionate monologue, Iain continued: "I think the government have covered themselves with shame I think the Home Secretary has covered herself with shame I think the Immigration Minister Caroline Oakes has covered herself with shame.
"Sometimes politicians need to take responsibility for what happens even if it was the fault of a civil servant down the chain but the buck stops with them but I wonder, I wonder which politicians are actively considering their position this afternoon or this evening because I can think of a couple who probably should be."
Make sure you watch Iain's powerful take in full above.