The Most Ridiculous Call On Immigrants
6 October 2015, 19:44 | Updated: 25 August 2016, 12:16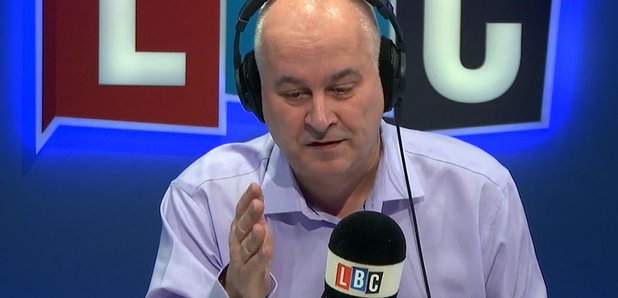 Listen to the extraordinary call from Gerry, who told Iain Dale he can't concentrate because of the amount of foreign people now in Britain.
Iain was discussing Theresa May's immigration speech at the Tory conference when Gerry called.
After his opening line of "I'm not racist" left Iain a bit lost for words, Gerry went on to complain that he can't visit a coffee shop now without "being surrounded by people who speak Arabic or Polish".
"So what?!" fired back Iain.
That's when Gerry explained that coffee shops weren't the only places he encountered problems - he struggles to concentrate in his own office because he works with Indians.
"It's distracting!" he moaned to Iain - and that was far from the last of his ridiculous claims. Take a listen above and see if you think the LBC presenter was right to say sorry for branding what Gerry said "grollocks".
FYI I would not like to apologise for the use of the word 'grollocks' in the last ten minutes. Entirely warranted by a pseudo-racist.

— Iain Dale (@IainDale) October 6, 2015