'Theresa May Has To Be Diplomatic With Trump. Fact.'
26 January 2017, 16:55 | Updated: 26 January 2017, 16:58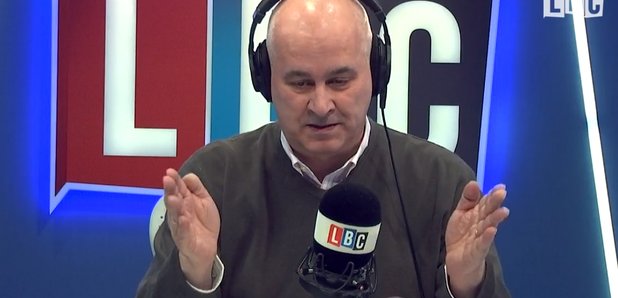 Theresa May can't afford to let rip at Donald Trump, argues Iain Dale, no matter what he says about women or torture or walls.
Iain Dale was responding to the people who say the Prime Minister should "tell him what for!"
Iain thinks anyone suggesting that needs a reality check.
Dale said: "Her role is to be Prime Minister of this country, to do the best that she can do for this country. If that mean being slightly more diplomatic than she might like to be, then I'm afraid so be it.
"She can explain that she doesn't like his comments on torture, that she doesn't like what he said about women...but she's got to be diplomatic.
"This country needs a free trade deal with the US."