Tory Brexiteer's Message To Remainers Turning On Jacob Rees-Mogg
2 July 2018, 18:02
A Conservative MP has hit back at his colleagues criticising Jacob Rees-Mogg for issuing a Brexit warning to Theresa May.
The Eurosceptic MP said the government could collapse if the Prime Minister did not deliver on what she promised.
Mr Rees-Mogg's intervention sparked a backlash from his own colleagues.
Tory MP Sir Nicolas Soames tweeted he should "shut up" and "put a sock on it".
While Foreign Office minister Sir Alan Duncan says he should "pipe down".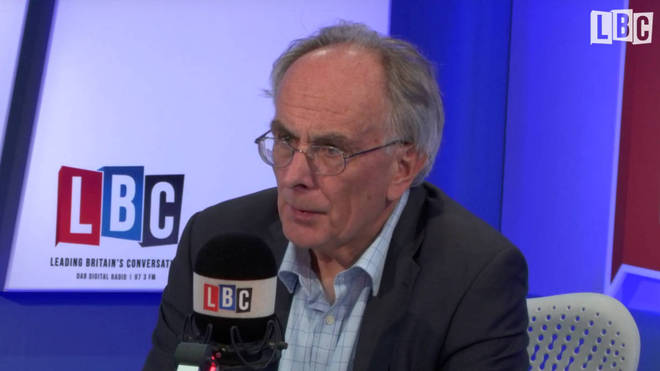 But, Brexit-support Tory MP Peter Bone had a message of his own for those Remain MPs.
"For goodness sake," he boomed.
"Get behind the Prime Minister and deliver what the British people wanted which is coming out of the European Union."
He added: All the Prime Minister has to do is deliver what the British people decided in the referendum and she will be a hero and go on to win the next general election."