Tory MP Heidi Allen Gives Theresa May Six Months As PM In Brutal Interview
9 June 2017, 16:48 | Updated: 9 June 2017, 17:48
Conservative MP Heidi Allen has told LBC she doesn't see Theresa May staying as Prime Minister for longer than six months.
The MP for South Cambridgeshire told Iain Dale the party had lost "some amazing MPs" and criticised the PM for not acknowledging their loss during her speech outside No. 10.
The backbencher, who is the first to publicly call time on Mrs May, said she didn't think the Tory leader would stay as Prime Minister "indefinitely".
Speaking to LBC, she said: "If this was any other election in any other time in our history you could say yes the Prime Minister needs to stand down but this is different of course because we are about to start negotiating Brexit so that puts an entirely different complexion on that."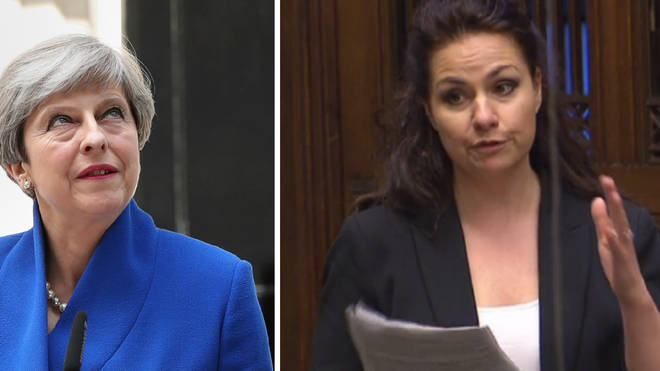 Iain asked: "How long do you give her?"
Ms Allen responded: "We'd have to have conversations with those European leaders if they'd stall [Brexit] for a month or whether, they want to start in 10 days.
"So I think it depends on how those conversations go but certainly I don't see any more than six months."