Tory Party Chairman Downplays Backlash From Members Over PM's Brexit Plan
12 July 2018, 17:33 | Updated: 12 July 2018, 17:42
The chairman of the Conservatives has played down reports members are quitting the party en masse over Theresa May's plan for Brexit.
Brandon Lewis insisted he had not been bombarded with angry letters or emails since Friday's Chequers agreement was revealed.
Pictures have been shared on social media of Tory membership cards being cut up in protest.
It's over claims the government's Brexit white paper does not respect the referendum result.
A Conservative Home poll found three in five members thinks Mrs May's new Brexit plan represents a bad deal for Britain.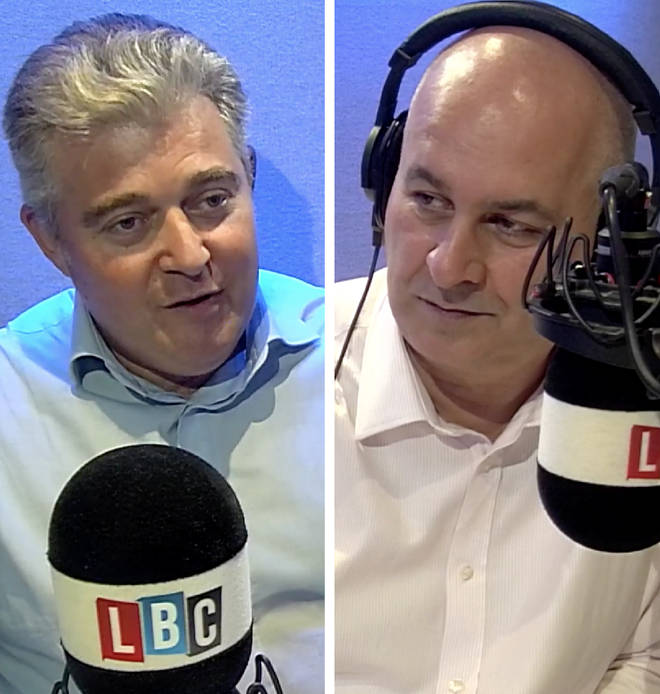 But, Mr Lewis insisted the proposal will allow Britain to "take back control" of it's laws, borders and money.
Speaking to Iain Dale, he downplayed reports that Tory members were quitting the party in protest.
He said: "My constituency is a very big Leave constituency, I've had a very small number of emails making a comment about this deal.
"What I found when I was talking to people on Saturday, I was out canvassing on Saturday, people like the fact that we are delivering on what they voted for.
"We are coming out of the EU and we are going to continue to grow our economy, do deals around the world and importantly for a constituency like mine end free movement."