Armed police shoot woman shouting 'Allahu akbar' and 'You're all going to die' at Paris train station
31 October 2023, 20:46 | Updated: 31 October 2023, 21:08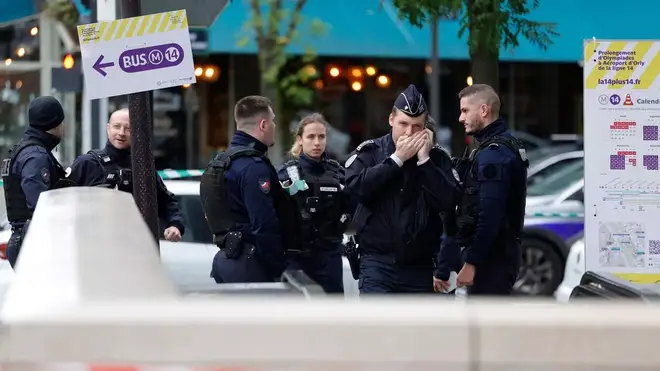 French police shot an unarmed woman wearing a burka at an east Paris train station on Tuesday after she was shouting jihadi slogans.
The shooting happened after two passengers reported that the woman, 38, was behaving in a threatening way.
She was reportedly threatening to detonate a bomb whilst shouting "Allahu akbar" and "You're all going to die", according to Laurent Nuńez, the police chief of the Paris region.
Police arrived at around 8:30 am and detained the woman at the Bibliothèque Nationale de France station in south-east Paris.
Police ordered her to sit on the ground as they set a security perimeter and evacuated the station but she later got up and charged towards the officers.
Police pleaded with the woman to stop and show her hands to prove she was not armed.
Read more: Paris police clash with protesters after France bans pro-Palestine demonstrations
Read more: France to deploy 7,000 soldiers for extra security after fatal school stabbing 'linked to Israel-Hamas conflict'
After not complying with police orders, two officers fired eight shots at her at around 9:20 am, according to prosecutors.
The woman was in critical condition and was taken to hospital with a stomach wound.
No explosives or weapons were found.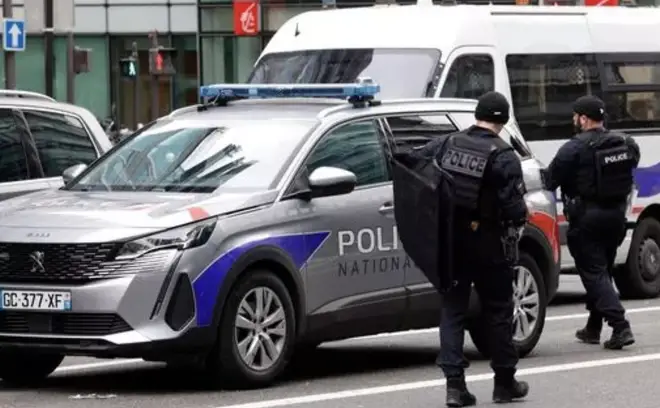 Police Chief Nuńez said the woman's identity has yet to be verified as she did not have any identification on her.
However, the name she gave at the hospital has been attributed to a person who made threats against officers in 2021.
At that time, the person had been interned in a psychiatric ward over mental health issues.
Paris prosecutors have now said they are opening two investigations.
The first is against the woman for threatening the police and advocating terrorism, whilst the second is looking into whether the police were justified in shooting her.
Axel Ronde, a police spokesman, has said the officers were justified in their decision.
"The police officers made the right decision", he said.
"The person was extremely determined to take action and given the determination, my colleagues had no other choice, to avoid being hit by an explosion, than to neutralise her by shooting her with a firearm."
France has been on the highest level of alert for terror attacks following a teacher being stabbed to death in the northern town of Arras.
Read more: Teacher killed and several others injured as knifeman 'shouting Allahu Akbar' goes on rampage at school in France
Amid the Israel-Gaza conflict, the French government has warned the conflict could encourage radicalised people to carry out attacks.
French authorities have promised to protect the Jewish community as the country is seeing an increase in antisemitic incidences.