Barclays to close over a dozen more bank branches this year - check if yours is affected
27 March 2023, 09:56 | Updated: 27 March 2023, 10:04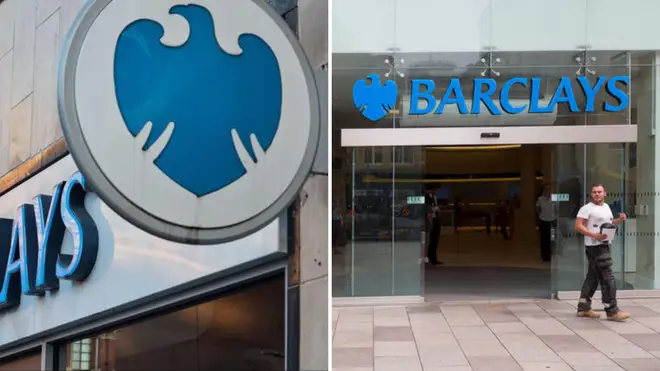 Barclays is planning to close 14 more branches this year across England and Wales.
Branches in Surrey, Cambridge and Kent are among those set to close across a week in late June this year.
That takes the total number of Barclays branches closing to 68 this year.
Some eleven branches have shut their doors for good in March, with 22 closing in April and seven more ending operations in May.
Another 14 branches will close in June, according to an earlier announcement taking the total for the month to 28.
Barclays have said more people are choosing to do their banking on their phone or computer, rather than in person.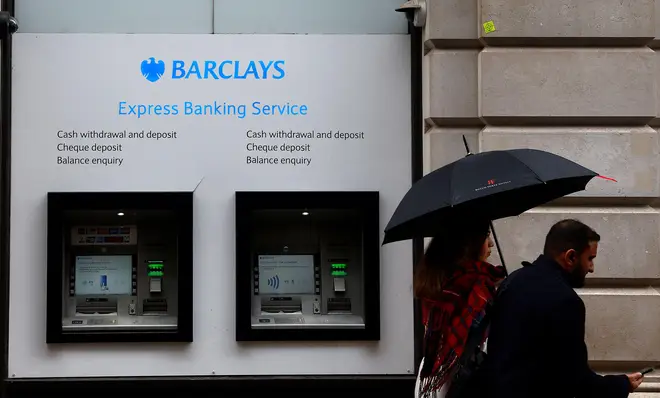 The new list of Barclays bank branches announced to close in June:
Llandeilo - 46 Rhosmaen Street - June 23
Mold - 38/42 High St - June 30
Saltburn-by-the-Sea - 12 Station Street - June 30
Tiverton - 24 Fore Street - June 28
Honiton - 106 High Street - June 23
Caterham - 10 The Square - June 23
Wallington - 112 Woodcote Road - June 28
Folkestone - 65/67 Sandgate Road - June 23
Chippenham - 66 Market Place - June 23
Holmes Chapel - 1 The Square - June 23
Holmfirth - 13/15 Victoria Square - June 23
Bootle - 337/339 Stanley Road - June 30
Loughton - 207 High Road - June 22
Cambridge - 28 Chesterton Road - June 28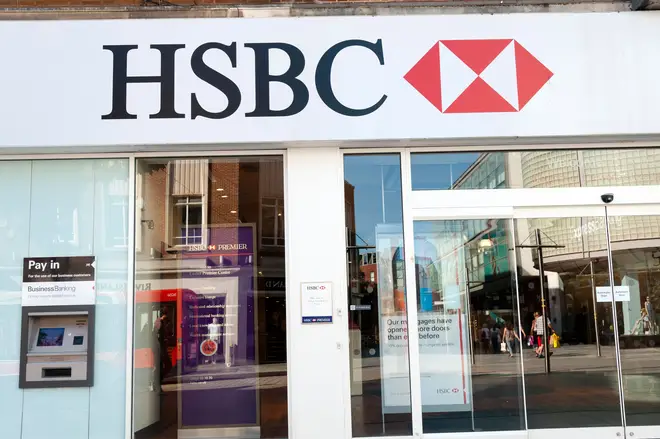 Some 316 bank branches in England, Scotland and Wales have shut down or are slated to close this year.
NatWest closed nine branches in March, and will shut a further six in April. Santander closed three branches in March and Halifax closed one. Nationwide is set to close shut a branch in April, and Lloyds is closing six. HSBC said in November last year that it would close 114 branches in 2023.
Read more: Barclays to shut 14 more branches across UK - see full list of closures
Read more: Bank closures: The 32 branches shutting this month affecting Lloyds, Halifax and NatWest customers
Banks have generally tried to encourage their customers to use online and mobile banking in recent years, because it is usually more efficient for the client and saves on rent, staffing and energy costs for the company.
But advocates for physical branches say some older people, as well as those less comfortable with technology, prefer to go into banks to speak to real people about their money.