Baywatch star divorces Earl of Devon after admitting she 'underestimated' life as an aristocrat
9 November 2023, 12:52 | Updated: 9 November 2023, 12:54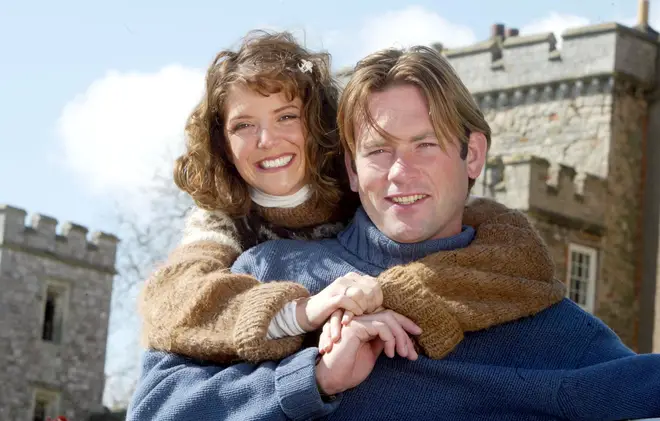 The Earl of Devon has filed for divorce from his wife, former Baywatch actor AJ Langer, 18 years after their fairytale wedding at his ancestral castle outside of Exeter.
Charles Peregrine Courtenay, 48, and American-born Langer, 49, are citing "irreconcilable differences" for the split, with the landowner seeking joint custody of their two children, Joscelyn, 16, and son Jack, 14.
Allison Joy "AJ" Langer, who played Caroline Larkin in the hit show married barrister Charles Courtenay in 2005 after meeting him in Las Vegas, where he was on a rugby tour.
She said: "I may have underestimated the realities for myself. It was the same for my husband, who had been my hippie, feminist husband in California for 10 years.
"I was like, 'where did my hippie, feminist husband go?' And all of a sudden these patriarchal things start coming out of his mouth. I'm like, 'who are you? Where's my Charlie?' So it's a lot of recalibrating."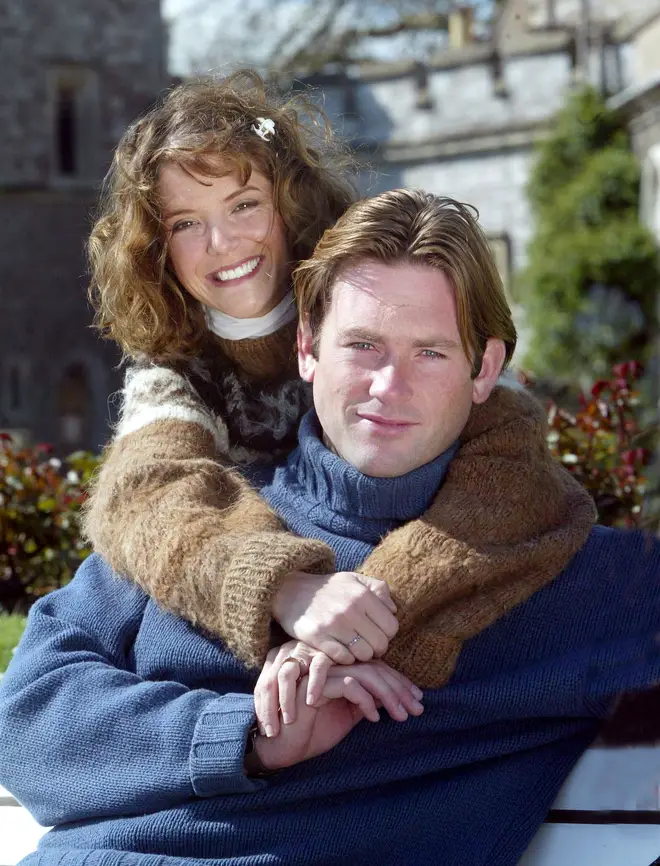 Read More: That's a wrap! Hollywood actors' union reaches deal with studio bosses to end longest strike in history
Read More: Coleen Rooney reveals 'hurt and shame' over Wayne's prostitute scandal as she says it felt like a 'horrible dream'
Announced their separation this week, they said: "After much care and consideration, Charles Courtenay, the Earl of Devon, and Countess of Devon, Allison Joy Courtenay, have made the decision to separate and to divorce.
"Charlie would like to express his gratitude for his partnership with AJ and all that they have created together as parents, friends and partners both in Los Angeles and at Powderham."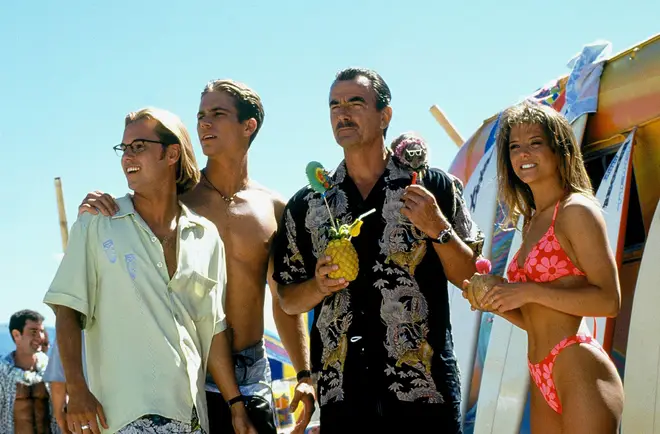 After their wedding at Powderham Castle, the sprawling 14th century manor house, Courtenay moved to California with Langer, while she continued her acting career.
After the death of his father in 2015, Courtenay and Langer became formally known as the Earl and Countess of Devon, and took charge of the castle and estate located on the banks of the River Exe.
Since taking over the 600-year-old castle's management, they have opened several private residences up to the public and began hosting festivals.
They also welcomed gay marriages. Charles's father caused a storm in 2008 when he refused a request to host a ceremony for two men, saying it was "objectionable" to his Christian religion. Devon County Council revoked Powderham's licence for hosting ceremonies, losing the family up to £200,000 a year in revenue.T
This was regarded as ironic by some observers, as the 9th Earl was gay.
The Countess said that she and her husband had adopted a more modern approach.