Northern Ireland police recover four suspected pipe bombs in cemetery ahead of Biden visit
11 April 2023, 13:43 | Updated: 11 April 2023, 18:35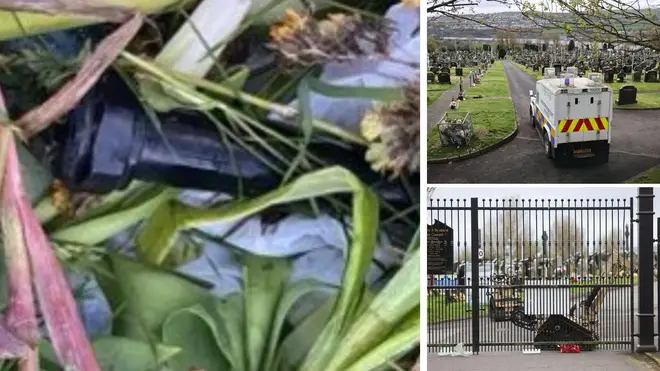 Four suspected pipe bombs have been recovered in cemetery in Northern Ireland, police have said.
Londonderry's City Cemetery was closed to visitors on Tuesday morning as officers examined the scene.
The discovery comes just hours before US president Joe Biden's visit to Belfast, around 70 miles southeast of Derry.
Assistant Chief Constable Bobby Singleton called the find a "sinister and worrying" development.
"The actions of those responsible are reprehensible and show a complete disregard and utter contempt for the community," he said.
Read more: Uber driver banned 'over video in car with young woman' as Rochdale council confirms police investigation
Read more: 'Claps don't pay the bills': Striking junior doctors march on Downing Street as No10 refuses to back down on pay demands
"These suspected pipe bombs were left in a cemetery a place where people lay loved ones to rest and visit to pay their respects. That is absolutely shameful."
ACC Singleton said the devices were made safe and have been removed for further forensic examination.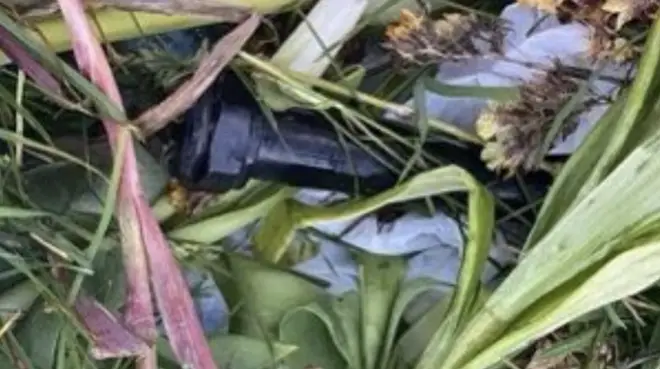 He said the investigation would now be led by counter-terrorism officers.
Earlier, two robots, usually deployed to examine suspicious objects, were seen searching between the headstones at the site.
Police closed the City Cemetery in Creggan, writing online: "A public safety operation is currently underway in Creggan after a suspicious device was found inside the grounds of the City Cemetery off Lone Moor Road."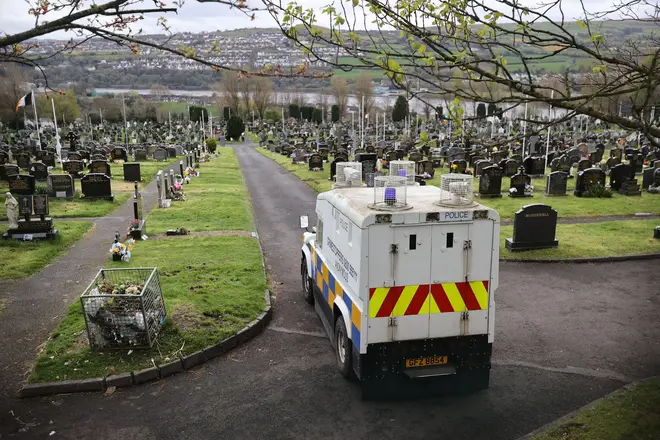 The operation took place a day after the republican event at the cemetery.
Prior to the event at the republican plot in the cemetery, there were scenes of violence in the Creggan area of Derry when a number of missiles, including petrol bombs, were hurled by young people at a police Land Rover monitoring the pre-commemoration parade.
The illegal parade started in the Central Drive area when a number of masked men in paramilitary-style dress formed a colour party carrying the Irish flag and a host of republican flags.
Read more: Police divers return to river where Nicola Bulley's body was found as they investigate cause of death
Read more: Prince Harry and Meghan Markle face a 'lose-lose' situation as they risk being booed at King's coronation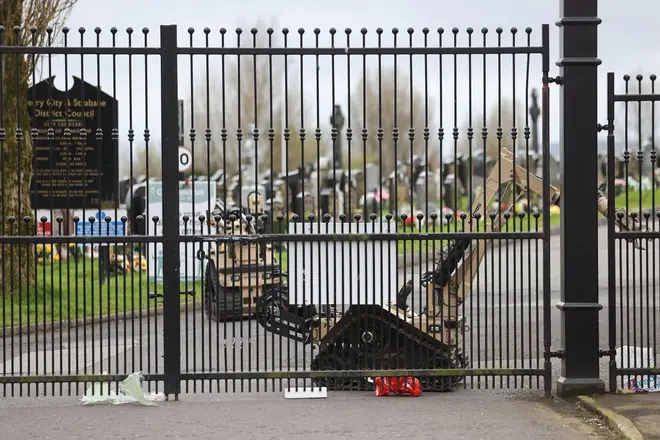 As the parade progressed towards the City Cemetery, the police Land Rover came under attack, with masked youths throwing petrol bombs and firing fireworks before it drove off in flames.
Commenting on the security operation, Foyle MP Colum Eastwood tweeted: "People can't get to the graves of their loved because of the actions of a few with no political mandate and no support.
"Hoping the city cemetery is made safe as soon as possible."
Mr Biden arrives in capital late on Tuesday at a sensitive political time in the country as he marks the 25-year anniversary of the Good Friday Agreement, a peace deal that largely ended three decades of conflict there.