'Waitrose of the North' Booths axes self-service tills and returns to fully-staffed checkouts
10 November 2023, 08:35
A supermarket chain has axed almost all of its self-service tills and returned to fully-staffed checkouts.
Booths - dubbed the Waitrose of the North - has become the first supermarket chain in the UK to ditch self-service tills in a bid to give customers a better experience.
They said the "warm northern welcome" was a priority for the company and gave customers a better experience.
Only two of their 28 stores in Lancashire, Yorkshire and Cheshire will keep machines moving forward.
Read more: UK economy stagnates between July and September - but avoids recession this year
Read more: Police to form Armistice Day 'ring of steel' as Met drafts in more than 1,000 officers to curb remembrance disruption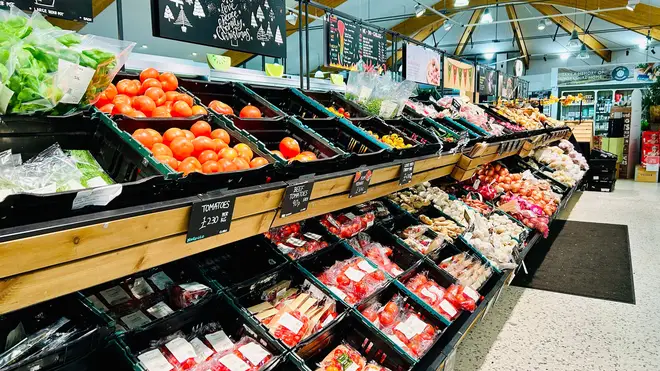 A spokesperson said: "We believe colleagues serving customers delivers a better customer experience and therefore we have taken the decision to remove self-checkouts in the majority of our stores.
"We have based this not only on what we feel is the right thing to do but also having received feedback from our customers.
"Delighting customers with our warm northern welcome is part of our DNA and we continue to invest in our people to ensure we remain true to that ethos."
The chain is now hiring for several roles as it looks to increase the number of staffed checkouts.
Managing Director Nigel Murray said unmanned tills were "clunky" and "slow".
"We are a business that prides itself on very high levels of service and very high levels of warmth and personal care with our customers," he told the Telegraph.
"Having had some of these checkout self-checkout facilities in place for getting on for the best part of 10 years, we've come to the point in the decision where we don't believe they allow us to do what we want to do."
He said a priority moving forward was "people with personality and warmth and interest in our customers".