British Youtube duo highlight UK's cost of living crisis by spending £70 less on food shop in Poland
3 November 2023, 08:59 | Updated: 3 November 2023, 09:25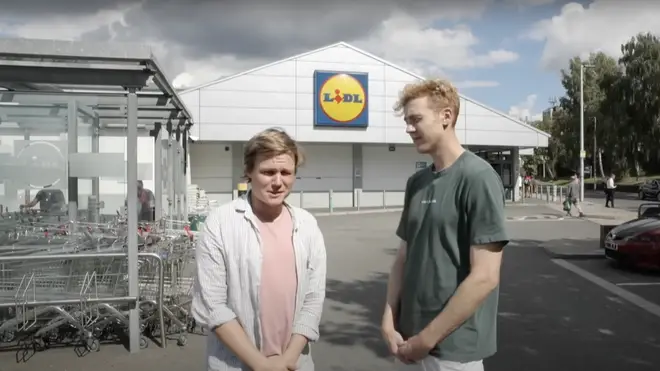 A pair of YouTubers flew to Poland, stayed overnight and did a food shop - spending less on groceries than at a British Lidl.
London-based YouTubers, Josh Pieters and Archie Manners took to Poznań, Poland, for a week's worth of shopping and saved nearly £70, compared to their UK food shop.
The YouTube duo, who have 1.47 million subscribers, started off the experiment at British budget shop Lidl in Clapham, where they bought household staples such as bread, eggs, meat and vegetables, totalling up to £164.47, before flying to Poland.
Their food shop at a Lidl in Poland cost £96.75 (converted from Polish Zloty), £67.72 less than in the UK.
In addition, Josh and Archie, both 30, spent a total of £47 on Ryanair flights and an extra £8.55 on a bedsit.
Read more: Met Police vow to use all powers available to stop disruption of Remembrance weekend
Read more: XL Bully dogs for sale online for as little as £25 after government announces exact date breed will be banned
They had been offered a place to stay by a Polish resident, but were hesitant and said they could not due to a "family emergency", but the entire trip and shop in Poland still cost £11.14 less than a food shop at Lidl.
Is it Cheaper to fly to Poland to do your Grocery Shop?
Josh told The Sun that their experiment shows how expensive the UK has become.
"I went out the other day for a coffee and paid £4 for a flat white, which just seemed jaw-dropping to me.
"Archie had the idea of taking that crisis we are in and seeing how expensive everything is, combining the fact that in this weird world we live in, you can fly across Europe very cheap.
He added: "It was just an experiment which turned out to be true by a factor of £11.
"Actually, the hardest part of it was making sure we got exactly the same products. Amazingly all but two made it back, including the eggs.
"Obviously, we aren't solving the cost of living crisis but we thought it was an excellent way to highlight how ludicrous things have gotten in an entertaining way", Josh concluded.
Youtuber Archie added: "It's obviously nuts and nobody would do it, but it's proving the point.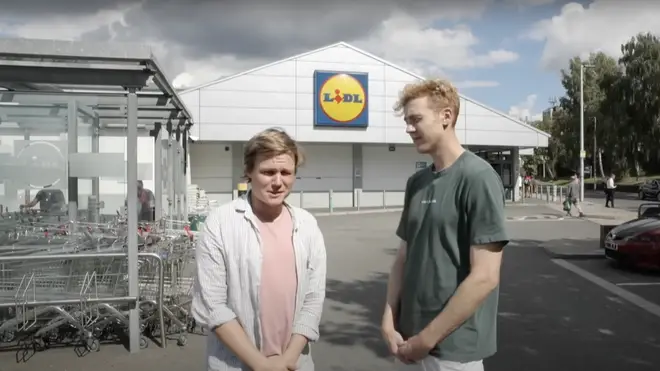 "Things like olive oil over here are more expensive than petrol so I'm still using the bottle we brought back."
ONS data on food inflation last month shows that prices had risen 12.2 per cent in the year, down from a record high of 19 per cent in March.
The video is currently on YouTube's Trending page.
Although comments praised the pair for highlighting Britain's cost of living crisis, others were quick to write down their criticisms.
Many pointed out how they disrespected and 'humiliated' the Polish man who was being hospitable in the video.
Other comments called the men an "embarrassment" and "ungrateful", accusing the Londoners of being disrespectful towards Polish culture.
The pair had made headlines in July 2023, when they crashed Just Stop Oil's Beyond F***ed Banquet by leading their counter-protest Just Stop P***ing Everyone Off.
However, Just Stop Oil praised the counter protest's tactics and said the alarms were a "perfect metaphor" for the climate crisis.