'I thought it looked a bit funny': Woman left shocked as 'car cannibals' strip vehicle bare while she was at a concert
25 January 2023, 18:55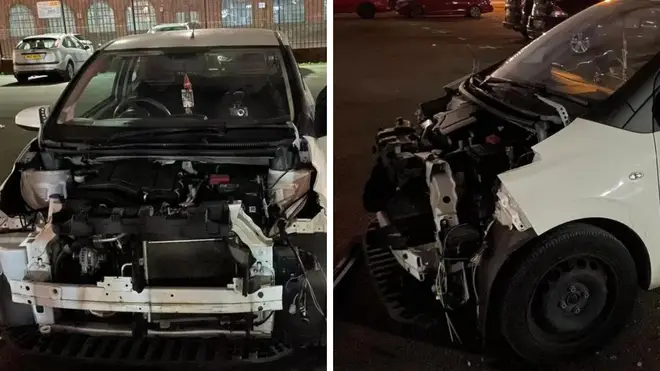 A woman was startled to find her car had been stripped for parts by 'car cannibals' while she was at a concert.
Rebecca Scotland, 27, was at a gig in the O2 Academy in Birmingham for about two and a half hours.
When she came back out, she found thieves had stripped the front of her Citroen bare, as well as breaking the front window.
"I've never seen anything like it. I'd say it was the worst night of my life," she said.
"I thought the car looked a bit funny, I thought it was the lighting.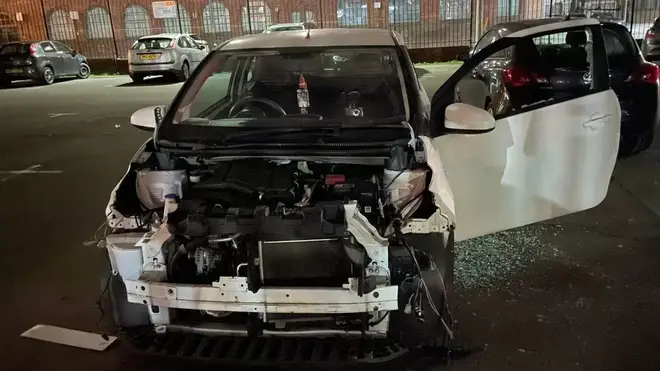 She told BBC Radio Derby: "It turned out that the front exterior had been stripped from it. The bonnet, headlights, bumper and a smashed window as well, so they could get the bonnet open.
"It's my first car, my baby, I think one of the reasons I'm so devastated is that I'm still paying for it till I'm 30 and I turn 28 next month.
Ms Scotland's insurance paid for repairs after the incident, which took place before Christmas. She is now back on the roads.
"You'd think they'd be going for the more expensive cars but they seem to be just picking on what's popular," she said.
Read more: Man, 61, arrested after former Health Secretary Matt Hancock 'assaulted' on Tube
Read more: Killer Afghan asylum seeker jailed for life as it emerges he 'chatted up girls at school while posing as boy, 14'
West Midlands Police arrested more than 100 suspects as part of an effort to clamp down on vehicle crime.
The force told people to think twice about buying parts from parts dealers who are unauthorised or they don't trust.