Europe hit by forest fires and tourists stretchered away as temperatures soar to 45C in heatwave - but worst yet to come
15 July 2023, 00:16 | Updated: 15 July 2023, 00:30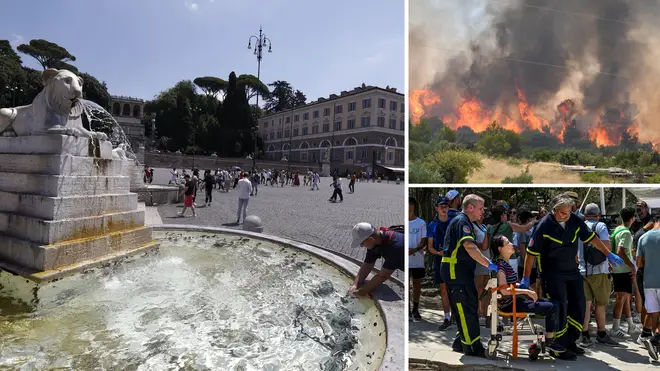 Large parts of southern Europe have been hit by baking hot weather this week, with temperatures soaring to 45C.
Croatian towns have been evacuated after a number of wildfires broke out amid the Cerberus heatwave.
Several people have died in Italy, while tourists in Athens were forced to withstand the temporary closure of the Acropolis as a tourist was stretchered away.
But despite near-record temperatures, devastation and medical emergencies, there are warnings the worst is yet come.
Temperatures in some countries could reach a record 49C as the high-pressure system affecting the continent spreads from the south to northern Europe.
The hottest temperature ever recorded in Europe was in Sicily in August 2021 when it hit 48.8C.
"Italy, Spain, France, Germany and Poland are all facing a major heat wave, with temperatures expected to climb to 48 degrees Celsius on the islands of Sicily and Sardinia - potentially the hottest temperatures ever recorded in Europe," the European Space Agency has warned.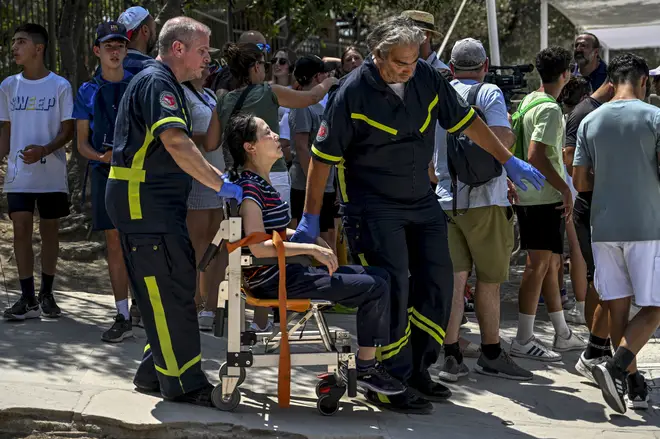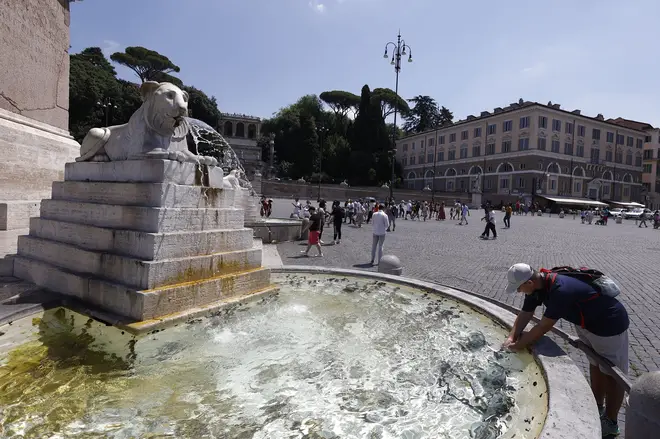 Italy has so far been worst hit by the extreme conditions, with a 44-year-old road worker having become the first to die from the heatwave.
Meanwhile, two brothers, aged six and seven, are understood to have died after jumping in a reservoir in Manfredonia in southern Italy, to cool down.
There are also warnings the highest temperatures are yet to come in Spain, where it hit 45C in the southeastern town of Albox on Wednesday.
It comes as a number of regions in Spain were put on high alert for forest fires, including in Andalucia.
Meanwhile, between 4pm on Thursday and Friday, at least 52 forest fires were recorded in Greece alone.
Read More: Parts of Britain set to be battered by 50mph winds this weekend as Met Office issues double weather warning
Read More: El Niño returns: Rare weather event behind scorching temperatures set to hit UK
Greek officials have taken precautionary measures, introducing restrictions on the working hours of horses and donkeys and blocking people from accessing nature reserves.
But forecasters are already warning that the scorching weather will only get worse next week.
The jump in temperatures has been triggered, in part, by a rare weather event called El Niño, which occurs between every two to seven years as the Pacific Ocean warms up and charges parts of the atmosphere.
Meteorologists confirmed its arrival last month, saying there would be an increased risk of droughts as a result.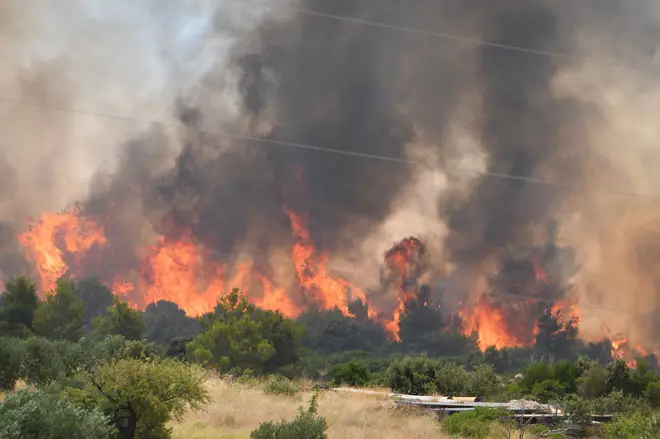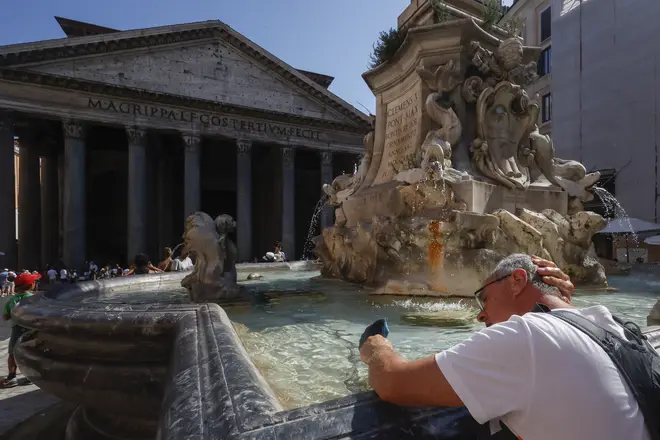 The last El Niño was in 2016, when the country suffered a record hot year, and the Met Office has now said that it is likely the UK will see a new record this year.
While there has been less sunshine in the UK this summer, with plenty of rain in July, the country did experience record-breaking temperatures in June.
Read More: Exact date sunshine and hot temperatures will hit UK - as Brits brace for downpours and 50mph winds this weekend
The average temperature in the UK in July is also between 23C and 24C, which may be topped this month - despite the lack of sunshine.
Temperatures should settle down in the UK during August, experts have said.