Exact date October heatwave to hit as Brits set to 'sizzle' in Indian summer
23 September 2023, 09:06 | Updated: 25 September 2023, 05:51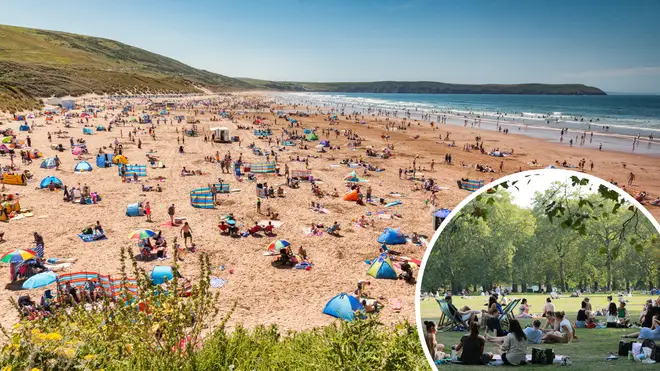 Brits will be treated to an Indian summer, with a mini-heatwave expected in October, a meteorologist has said.
Much of the UK has battered by rainy weather this week as summer draws to an official end.
More rain is expected at the start of next week, but as we move from September into October, there will be unusually high temperatures.
It could reach as high as 23C in the south, which would be warmer than usual for October, and could mean a mini-heatwave is in store.
A heatwave is defined by the Met Office as "an extended period of hot weather relative to the expected conditions of the area at that time of year, which may be accompanied by high humidity".
In the UK, a heatwave threshold is met "when a location records a period of at least three consecutive days with daily maximum temperatures meeting or exceeding the heatwave temperature threshold".
Read more: Exact date Storm Agnes to batter UK with 80mph winds, as Brits warned of 'danger to life'
Meteorologist Jim Dale told the Express: "A new month, new weather - it is a bit by accident that we go from one regime to another: moving from one kind of mixed rainy-changeable to another.
"But mother nature has a knack of balancing things out. What tends to happen once we have had low pressure - we then get a bit of the other (high pressure).
"Once we get to October, if we get any warm weather, that can be classed as an Indian summer. If it happens in the way we are seeing it, the south-east could get to 21, 22, 23C - sustained sunshine for a week or more."
Read More: Exact date the final Wilko store will close for good - see the full list of all 111 stores that will go
Read More: Exact dates commuters will be hit by rail strikes in September and October
But what does the Met Office say?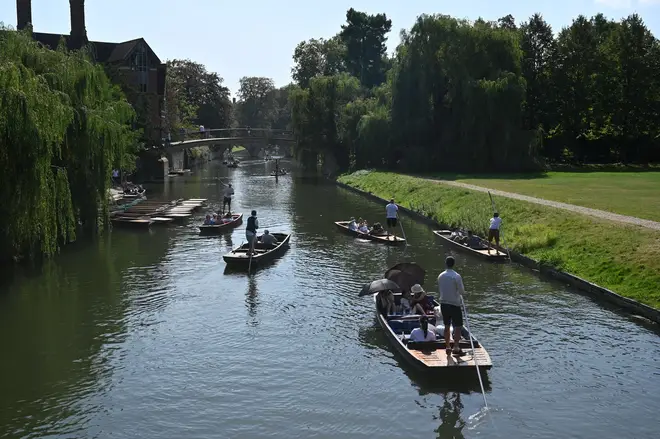 The Met Office's long range forecast from October 7 to 21 reads: "A continuation of the gradually increasing chance of more prolonged settled spells until around mid-month, particularly in the SE, at which point there are signs of a change of type.
"A north/south split looks increasingly probable with it being drier than average in the north and wetter than average in the south.
"Above average temperatures are more likely than below overall, though in any settled spells some chilly nights and morning fog patches will continue to occur."