Hero Brit, 32, killed fighting Hamas terrorists as he saved Israeli civilians from massacre
16 October 2023, 10:51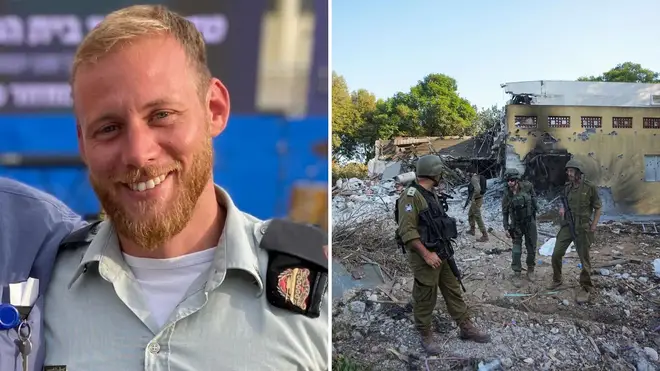 A British man who was killed by Hamas gunmen as he tried to save wounded civilians during the terrorists' massacre in Israel has been hailed as a hero.
Benjamin Trakeniski helped evacuate people from Kibbutz Be'eri, one of the worst hit communities near the Gaza Strip as gunmen rampaged through.
Benji, a British-Israeli citizen who was a major in the country's military, was in Tel Aviv at the time of the attack.
The 32-year-old met up with colleagues at his base in the north of the country then drove south to help terrified residents when they heard they were in trouble.
They managed to kill some of the terrorists and helped a number of civilians flee.
Read more: Muslim boy, 6, killed after being stabbed 26 times with military-style blade 'over Israel-Hamas war'
Speaking to mourners at his funeral on Thursday, Benji's London-born mother Liz Bennett said: "You cared for your frail grandparents with respect and dignity and you were ever conscious of soldiers' needs.
"Benji, thank you for the honour of letting you be my son."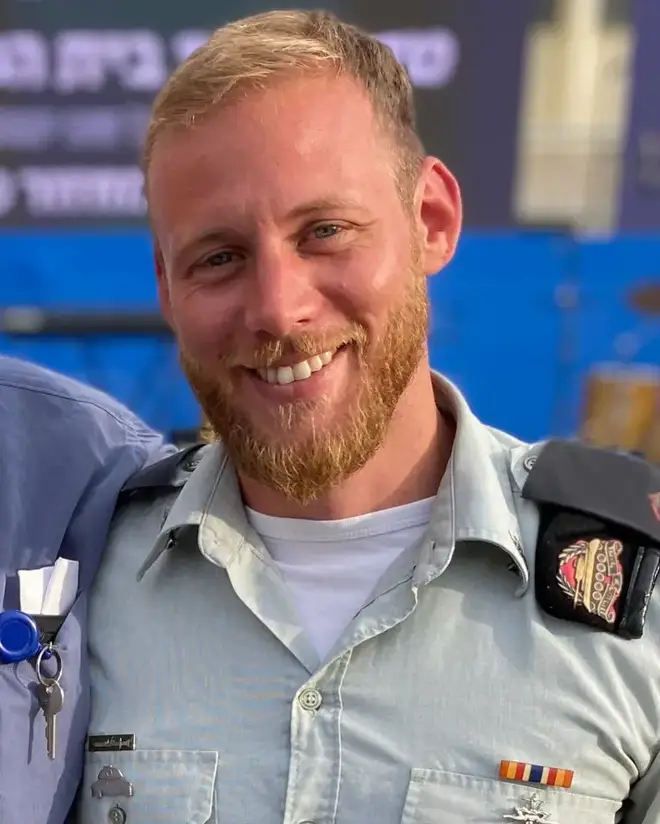 Speaking to The Telegraph, she said: "He was off duty and at his home in Tel Aviv and initially drove with colleagues to his base in the north in the morning when they heard rumours about what was happening.
"When they found out what was going on in Be'eri they drove from the base to the kibbutz and managed to eliminate some terrorists and help some families who were hiding from the terrorists.
Read more: Gaza 'running out of life': UN warns food and water 'in scarce supply' as Israel vows 'fateful' hour looms for Hamas
"We do not know the full details, but I understand he then went back into the kibbutz and was killed at that point."
Benji died just over half a year before he was due to wed his fiance Rotem.
The tattoo artist instead read out wedding vows - originally scheduled for their marriage in April - at his funeral on Thursday.
A friend of Benji's, who did not want to be named, told the Jewish News that Benji was "the most positive, pure and kind-hearted person".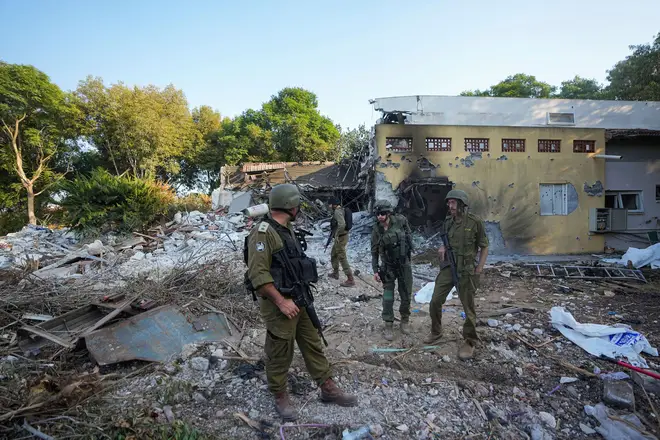 "He was all about helping others and in this heroic way he also died by saving many lives at the Be'eri fighting," the friend said.
"Rotem's speech was so touching. She read it in tears and we were all crying with her."
More than 100 people were killed in Be'eri, which was among the first to be hit in Hamas's attack on October 7.
That is just over a tenth of the 1,200 people who lived in the village.
Horrific footage, much of which was filmed by the gunmen themselves, shows how terrorists walked through homes and gardens in the communities and blasted their way through.
Babies were murdered in the attack, families sheltered in their safe rooms while houses were set on fire and corpses were mutilated.
More than 1,300 Israelis were killed, and a ground invasion of Gaza is expected as the government says it will ensure Hamas can never harm its citizen again.
Four Brits have been confirmed dead since the attack.
The heartbroken mother of British man Jake Marlowe confirmed her son died after.
Nathanel Young, 20, a serving member of the Israeli military, was killed in the attack.
Bernard Cowan, who grew up in Glasgow, was killed, while the sister of photographer Dan Darlington said he was murdered in southern Israel.