'She has to go': Lord Heseltine tells LBC's Natasha Devon that Braverman must go after Armistice Day violence
12 November 2023, 22:39 | Updated: 12 November 2023, 22:42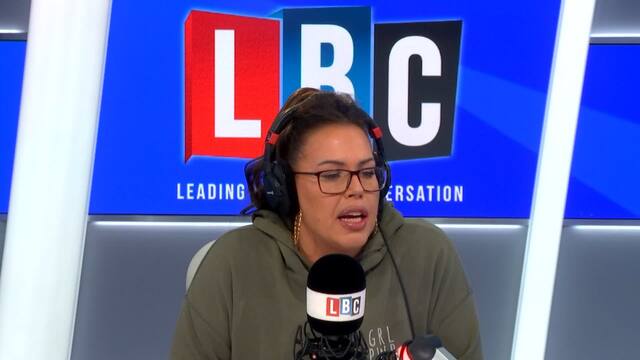 Suella Braverman 'has to go' says Lord Michael Heseltine
Former Deputy Prime Minister Lord Heseltine has told LBC that Suella Braverman must go after her 'explosive language' risked damaging Rishi Sunak.
The Tory grandee told LBC's Natasha Devon that the Home Secretary "has to go".
He added: "She knows what language to use in expressing her views. But she's not speaking as an individual, she's speaking as the Home Secretary and that's a very sensitive office.
"Anyone can make a mistake and in those circumstances, a quick apology and we move on but Suella Braverman has made a habit of this explosive language on very sensitive and difficult issues".
Read More: Sunak echoes Braverman as PM 'to crack down on unruly protesters' after Armistice Day violence
Read More: 'This can't go on': Braverman takes aim at 'sick, criminal chants' in first comments since Armistice Day violence
The stalwart of the Thatcher and Major governments continued: "To get a Home Secretary who is supposed to be uniting the country, calming tensions...frankly it's just not on.
"In the end it damages the Prime Minister, because he puts up with it.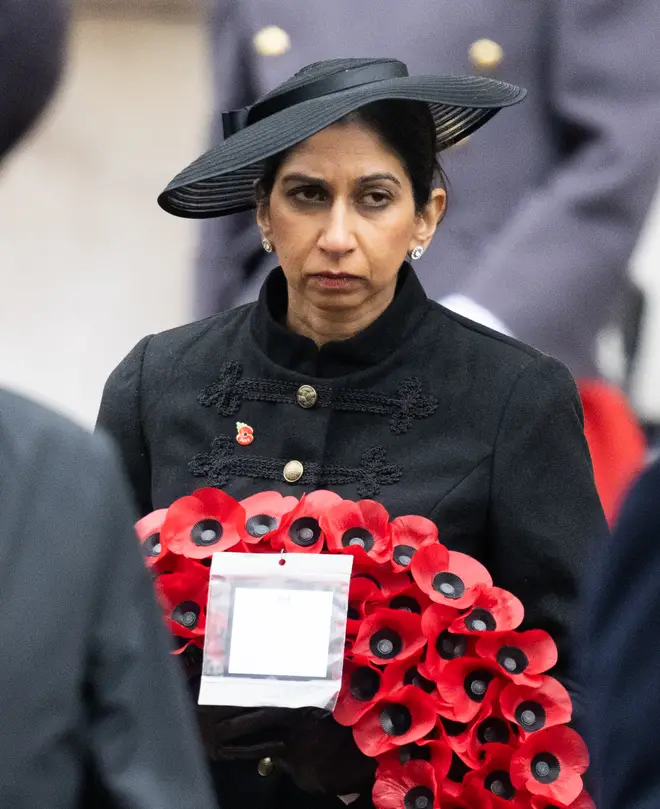 "In the long term it damages the Conservative Party because it looks like a partisan group of people will advocate their own deeply held prejudices regardless of the damage to the nation and its cohesion."
Suella Braverman has faced intensified calls to be sacked after being accused of stoking violence ahead of Armistice Day.
It came after the Home Secretary penned an incendiary op-ed, where she branded pro-Palestinian demonstrations as "hate marchers" and accused the police of bias for letting the rally go ahead.
Far-right counter-protesters clashed with police throughout Saturday while some 300,000 pro-Palestine activists marched through central London.
Suella Braverman was pictured smiling on Sunday morning as she made her way to the remembrance service, in her first appearance since Saturday's chaos.
As the Home Secretary arrived at the service by the Cenotaph, her face quickly fell solemn as she watched on and later laid a wreath at the foot of the memorial.