Highs and lows of Rishi Sunak's year in office - from strikes success to by-election blows, writes Natasha Clark
25 October 2023, 11:18 | Updated: 25 October 2023, 11:38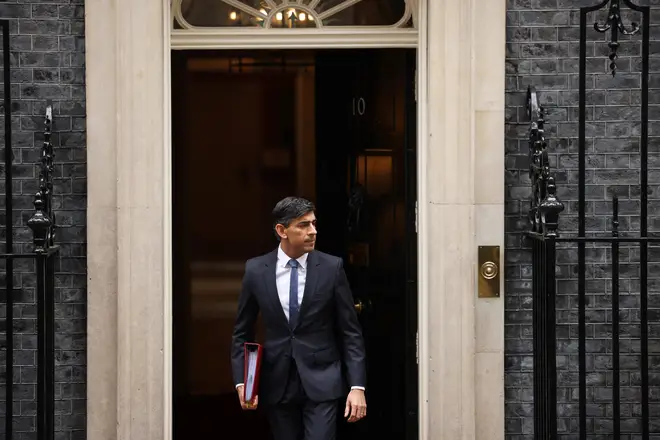 Rishi Sunak marks a year in office today - with his 12 months in the job certainly more stable than Liz Truss' 49 days.
But it's been far from plain sailing for the PM, who was thrust into the top job with inflation soaring, the economy on the floor and the markets in freefall - and without even a vote among the Tory party members.
This morning the PM dropped a big hint that that long-awaited election will take place next Autumn.
In a video to mark a year in the job, the caption read: "All long term decisions for a brighter future. So what can a country achieve in 52 weeks? Watch this space."
So with probably no more than another year left until the nation goes to the polls, the highs and lows of Sunak's first 12 months have certainly been a rollercoaster.
HIGH: STEADYING THE SHIP
By lasting several months longer than his predecessor, the PM has had some success simply by getting his head down and getting on with the job.
The longer that goes on without the government seeming like it's in an episode of EastEnders, the calmer Downing Street seems to feel.
One government source told LBC: "People just aren't talking about Liz and Boris anymore, which is certainly good news for us. There's been enough time that's gone by now where they are fading in the mind's of the public."
Jeremy Hunt and the PM's own Autumn Statement and Budget have appeared to please the markets and survived among MPs too.
No serious talk of a leadership challenge is going around among MPs, which will be a sign of relief in No10 for now.
LOW: LOSING BY-ELECTIONS
With the Tories still miles behind in the polls, no one was surprised to see Labour take a string of seats in recent by-elections.
In particular the losses in Tamworth and Mid Bedfordshire, two Tory strongholds, have made MPs with smaller majorities terrified about being booted out at the next election.
With Labour taking places like Selby for the first time ever, the mood in the party is feeling ever-more hopeless and depressed about their chances for the next general election.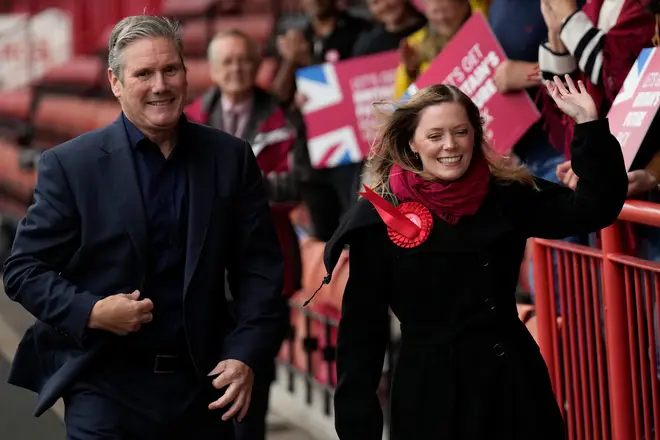 HIGH: HANGING ON TO UXBRIDGE
However, the Tories managed to succeed in just about clinging on to Boris Johnson's old seat of Uxbridge as they hammered the London Labour Mayor, Sadiq Khan, for implementing new ULEZ charges on old cars.
Tories have jumped on this as evidence that they should draw a dividing line with Labour over raising taxes.
The PM responded with a pro-driver blitz of policies which has appeased some of his core supporters, but the result looks a bit of blip in a pattern of losses for the Tories.
LOW: CABINET RESIGNATIONS
The PM has lost a string of his top team this year as various scandals derailed them.
Gavin Williamson quit over bullying claims, and just a few months later Nadhim Zahawi left government after a probe about his tax affairs.
Another bully probe found Dominic Raab - a long-time ally of the PM - forced to go in April, too, damaging the PM's squeaky clean reputation for upholding standards and governing with integrity as he promised in his first speech on the steps of Downing Street.
HIGH: WINDSOR DEAL
In March, the PM succeeded in sealing a deal with the EU about the future of Northern Ireland - something many were sceptical he'd be able to do.
And despite Liz Truss and Boris Johnson trying to lead a rebellion to vote against it, that totally flopped and the deal sailed through.
LOW: STILL NO NORTHERN IRELAND GOVERMMENT
However, the executive in Northern Ireland is still not up and running, despite the deal.
The DUP didn't vote for it, and are still standing firmly against anything which puts them in a different boat to the rest of the UK.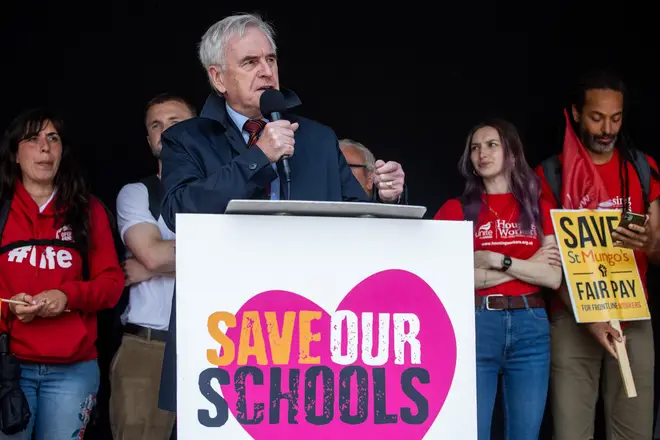 WIN: STRIKE DEALS
Winter saw Britain hit with a fresh wave of strike action as unions took ministers to task over what they called pitiful pay deals in the light of soaring inflation.
But the PM was successful in offering a string of deals to call many of them off.
Teachers and NHS staff cancelled their walkouts - but the rail unions and junior doctors are still digging their heels in to hope for a better one.
LOW: LOSING RWANDA
Westminster went into overdrive when the Court of Appeal upheld the view that the government's Rwanda plans could be unlawful.
The government's flagship plans to send migrants there in a bid to stop the boats was thrown into turmoil.
A Supreme Court hearing is ongoing - and a result expected in the next few weeks to decide its fate.
If they slap it down again, it will be another huge blow ahead of the election.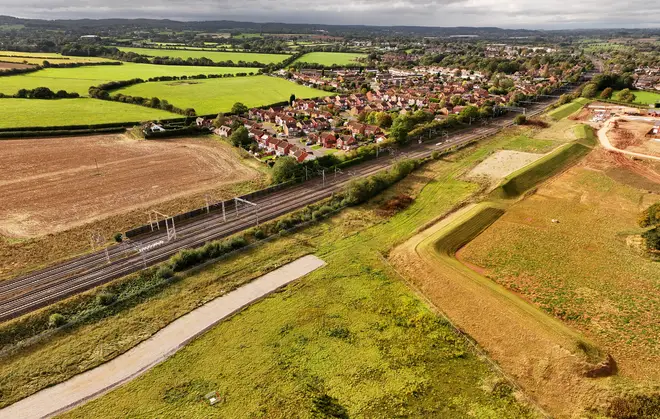 HIGH: INFLATION DOWN, NO RECESSION, BOAT NUMBERS DROP
Though the five priorities are far from being achieved, the government point to some progress being made on nearly all of them.
Small boat numbers are down around a quarter compared to the same period last year.
Inflation has dropped, and No10 are confident that it will be halved as promised.
The UK has also avoided recession despite soaring interest rates - a small but important win.
LOW: HS2 ROW DOMINATES CONFERENCE
A lacklustre and flat conference for the Tories topped off a rollercoaster year for the PM.
But it was completely dominated by rumours of HS2 being scrapped - something which didn't go down well with Northern leaders in Manchester where the conference was held.
The PM tried to focus on the "long term decisions" for the country and set himself out as the change candidate.
But the polls have barely shifted - suggesting voters just aren't buying it.
Rishi Sunak has a big task ahead for his next 52 weeks.