Liverpool star Luis Diaz breaks silence over father's kidnapping as he calls for protesters to demand his release
1 November 2023, 06:39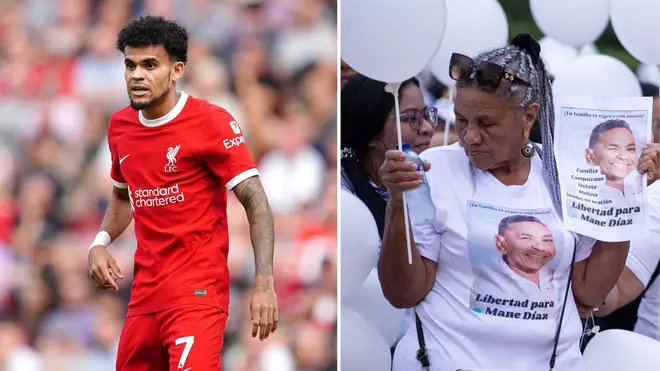 Liverpool star Luis Diaz has called for a march to free his kidnapped father in Colombia as he broke his silence on the abduction.
The 26-year-old forward shared a post on Instagram calling for the release of Luis Manuel "Mane" Diaz, who is still missing after Diaz's parents were taken by gunmen on Saturday night.
Mane Diaz was abducted alongside the star's mother Cilenis Marulanda at a petrol station in Barrancas, in Colombia's north.
Marulanda was rescued in the same town but it is feared Diaz's father has been taken to neighbouring Venezuela.
The Instagram post called for a march on October 31 and urged protesters to bring candles as a "light of hope".
Read more: Police search forest for kidnapped father of Liverpool star Luis Diaz - as they offer £39k reward for information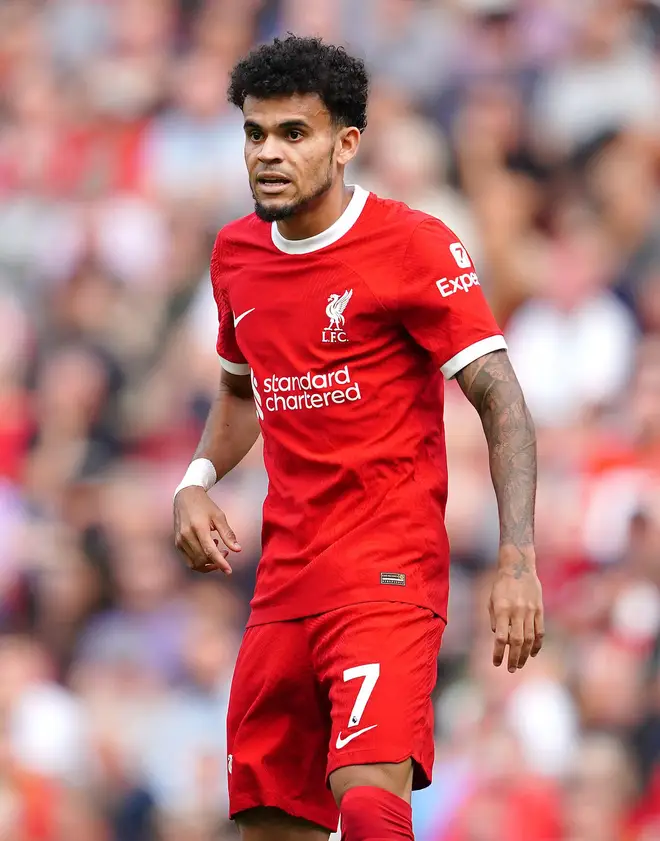 Police and the Colombian military have been tasked with finding Mane Diaz, with the country's president Gustavo Petro saying "all the public forces" have been mobilised to track him down.
Helicopters and drones are scouring the country while roadblocks have been set up.
Police were searching the Perija mountain range on the Venezuelan border this week.
Read more: Liverpool star Luis Diaz' mother rescued after parents' kidnap by armed men, with claims father has also been returned
Colombian police director general William Salamanca was seen visiting the operation in order to "recognise our commandos for their bravery and commitment to rescue him safe and sound"
A reward of 200m pesos, or £40,000, for any information leading to Mane Diaz's rescue has been posted by police.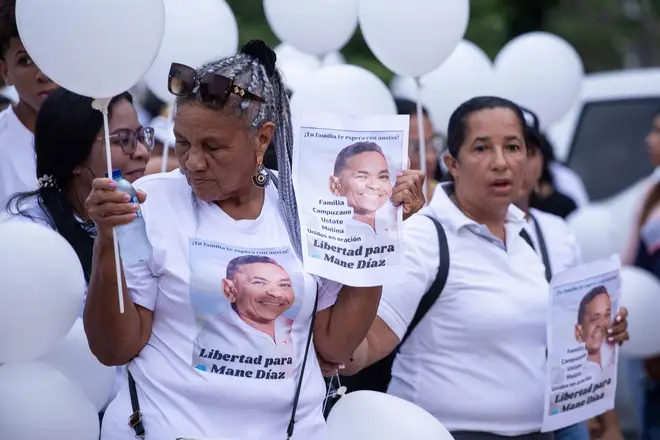 No demands have been made for a ransom.
Colombia's attorney general said he fears the father could have been taken out of the country.
"If he ends up crossing the border and he's in Venezuela, we have to ask President Gustavo Petro... to help us with freeing Luis Diaz's father," Francisco Barbosa said.
Colombia's football federation has also pleaded with the captors to release Diaz's father.