Stepdad kills toddler after benefits payments stopped, as mum guilty of allowing her death by turning a blind eye
10 November 2023, 18:13 | Updated: 10 November 2023, 18:16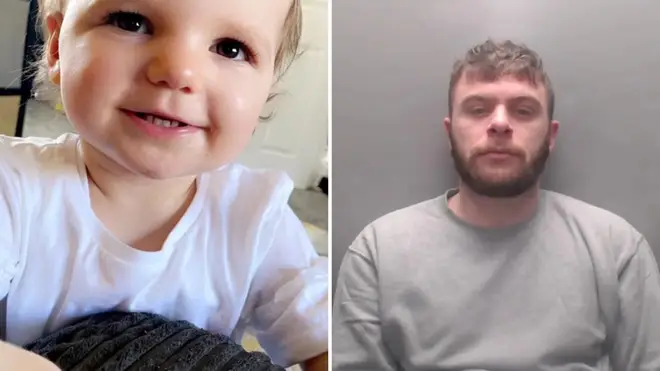 A stepfather has been found guilty of murdering a two-year-old girl who suffered a "constellation of injuries", as her mother failed to stop him.
The injuries Michael Daymond, 27, inflicted on Maya Chappell were so bad that they were similar to someone who had been in a car accident or fallen out of a tall building.
Dana Carr, 24, was found guilty of child cruelty by neglect and allowing the death of a child.
She effectively turned a blind eye to Daymond's abuse when she left her in his hands at their home in County Durham as she went to work.
Carr had broken up with Maya's father, James Chappell, and then moved in with Daymond after only a few weeks.
Read more: Murder investigation launched after woman, 35, knifed to death in front of her children in Salford home
Read more: Boy, 14, charged with murder after Alfie Lewis stabbed to death near school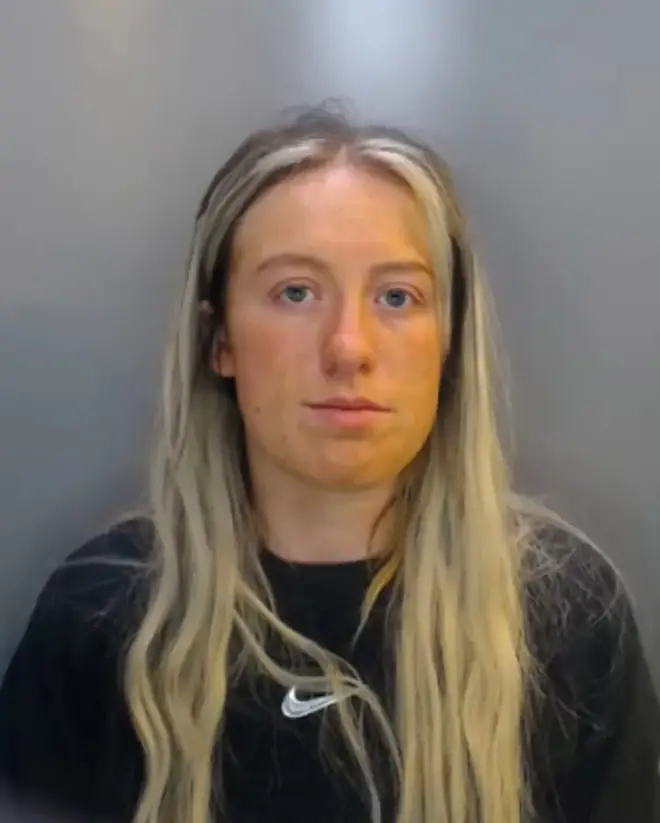 The court heard how on September 28 last year Daymond had tried to log into his Universal Credit account, before realising he had been cut off.
He called Carr 90 minutes later before dialling 999 to say he had found Maya "gasping for breath".
Carr texted Daymond messages along the lines of: "I'm coming", "please don't leave me" and "are you ok".
But "not a single message asking about Maya," prosecutor Ben Nolan pointed out.
Maya died in hospital two days later after suffering "a constellation of injuries". She had never come back round.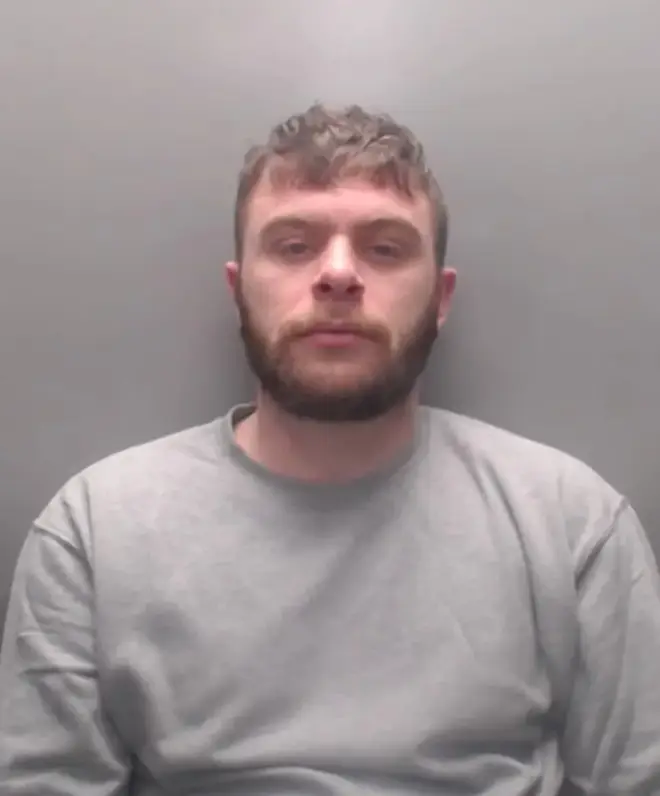 Daymond, who has no previous convictions, did not give evidence in his defence.
The murderer had told police that Maya must have fallen from her bed, but medical experts said they were convinced that she had not got her injuries as the result of an accident.
The court heard how Maya's father had raised concerns about the bruising he had seen on her body when he saw her. But Carr lied to him repeatedly about how the little girl had got them.
When family members said they were worried, they were told Maya had been walking into things.
Carr and Daymond even took Maya out of nursery to hide her bruising.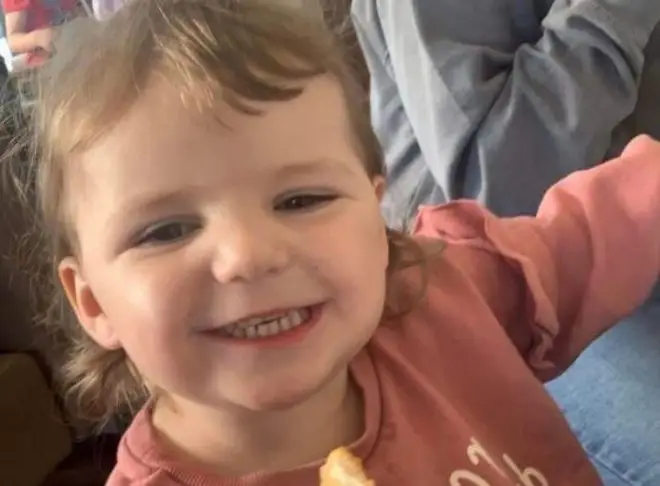 Daymond was still trying to dispute his Universal Credit payments even as paramedics were trying to save Maya before she was taken to hospital.
Outside court, Detective Superintendent Chris Barker said: "Maya Chappell died at the hands of someone who should have been caring for her.
"Maya was defenceless. She was two years old and should have felt safe at home, learning, playing and having fun but instead she lived in constant fear of what Michael Daymond was going to do to her next.
"She was too young to be able to tell anyone of her suffering and her mother Dana Carr who knew about the bruises but failed to act.
"Daymond thought he could get away with causing her pain by feeding those around him repeated lies and excuses.
"Eventually he killed her. But his cowardly unwillingness to admit what he did means we may never know why he killed Maya or exactly what went on in the weeks leading up to her death."