Man on Mars: NASA's plans for rocket to get humans to the red planet in 45 days - cutting down a seven month trip
25 January 2023, 10:11 | Updated: 25 January 2023, 11:20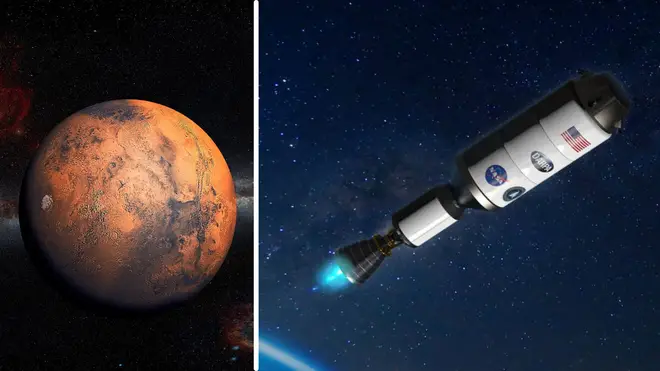 If NASA's developments for a new rocket are successful, humans could reach Mars in under two months, instead of the seven months it currently takes.
NASA revealed on Tuesday that it will be funding a nuclear-powered rocket that could get humans to Mars in 45 days - drastically shorter than the seven months it currently takes.
The Bimodal Nuclear Thermal Rocket could be used to carry both people and cargo through the solar system and was suggested by the University of Florida's Professor Ryan Gosse, who said it would "revolutionise deep space exploration".
READ MORE: 'A whole new world': Nasa's James Webb telescope discovers its first planet - and it is similar to Earth
CNN reports that NASA aims to send astronauts to the red planet by 2033.
NASA will help to fund the rocket's development through new grants "high-risk, high-reward projects" which could "drastically improve" missions in space over the coming years.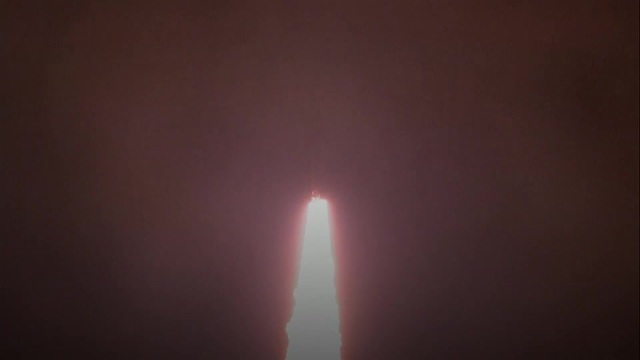 Nasa's most powerful rocket lifts off for moon
The organisation will be collaborating with the Defense Advanced Research Projects Agency (DARPA) for this project - a "fruitful" pairing which saw the Saturn V rocket take humans to the Moon for the first time, according to DARPA's director, Dr. Stefanie Tompkins.
She added: "The space domain is critical to modern commerce, scientific discovery, and national security. The ability to accomplish leap-ahead advances in space technology through the DRACO nuclear thermal rocket program will be essential for more efficiently and quickly transporting material to the Moon and eventually, people to Mars."
READ MORE: Man could be living on the moon this decade, NASA official
NASA's most recent mission to Mars was the launch of the Perseverance Rover in 2020 which landed in 2021 to "seek signs of ancient life".
Heather Graham, a NASA astrobiologist, has said that although the organisation "hasn't found any evidence of life now, we've found lots of evidence that Mars could have supported life in the past".