No more Ulez? Sadiq Khan considers scrapping controversial scheme and replacing it with 'pay-as-you-drive' system
10 April 2023, 21:02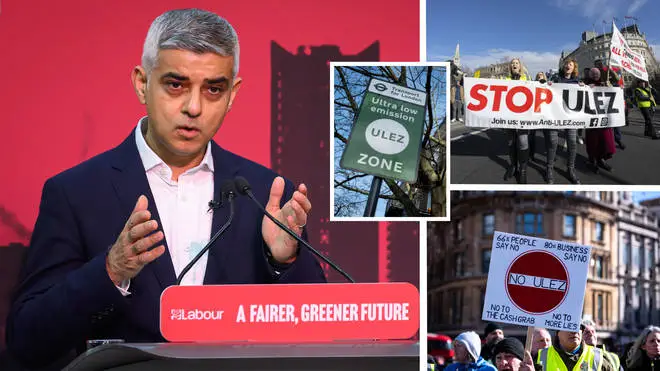 The Mayor of London is once again considering whether to scrap the Ultra Low Emission Zone (Ulez) and replace it with a 'pay-as-you-drive' system.
Under the proposed scheme, drivers in London would be charged based off how many miles they travel and how many passengers are in the car at the time.
Sadiq Khan said he would get rid of Ulez, the congestion charge and road tax, with the 'pay-as-you-drive' scheme covering all bases.
Mr Khan is already facing intense backlash over his plans to extend Ulez to cover all of London by the end of August, a policy which has been faced with legal challenge.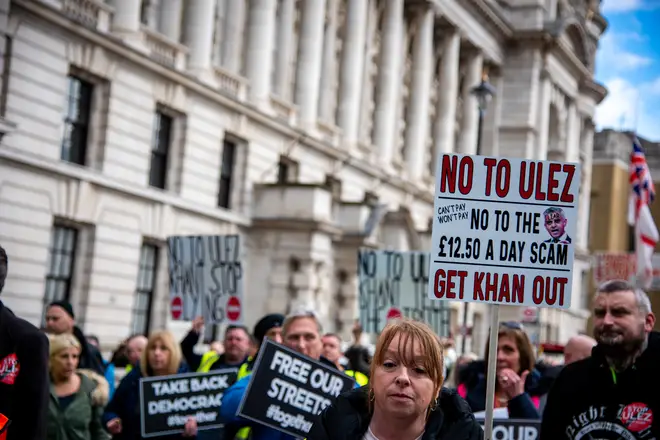 "Road use charging is interesting," the Mayor told the Financial Times. 
He said that a number of factors could be considered when charging people under the proposed scheme, including the time of the day people drive at and how polluting their vehicle is, calling the plans "exciting".
"The problem is the technology's quite a long way off," Mr Khan added.
Read More: Tory mayoral hopeful pledges in-out votes on ULEZ zone for London boroughs
Read More: Homeless dogs' charity pleads with Sadiq Khan over ULEZ expansion claiming its future is at risk
Mr Khan may already struggle to get his current Ulez expansion plans through, with four London councils and one Surrey council launching a legal challenge against his policy.
The London boroughs of Bexley, Bromley, Harrow and Hillingdon and Surrey County Council have now launched a judicial review into the Mayor and TfL's decision.
The coalition of councils said it is challenging the decision on five grounds, including a perceived "lack of consultation" on the plans and a failure to carry out a cost-benefit analysis of the expansion.
They also claim the Mayor of London and TfL have failed to comply with "relevant statutory requirements" and have not considered compliance rates in outer London, which they deem an "unlawful failure".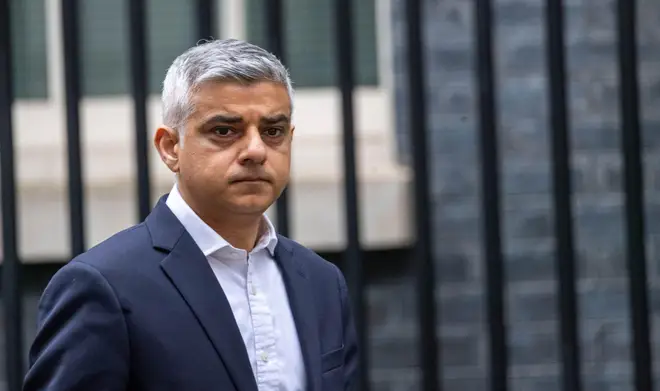 The proposed scrappage scheme was also not consulted upon, the councils argued.
Mr Khan previously said extending the ultra-low emission zone to cover the whole of the city was "one of the toughest decisions I've taken".
But he has insisted air pollution is making Londoners "sick from cradle to the grave", with illnesses such as cancer, lung disease, dementia and asthma, and said he wants to remain "on the right side of history" by expanding Ulez.