'We can't wait another six months': Met Chief urges phone companies to take action to prevent thefts
17 October 2023, 13:52 | Updated: 17 October 2023, 16:12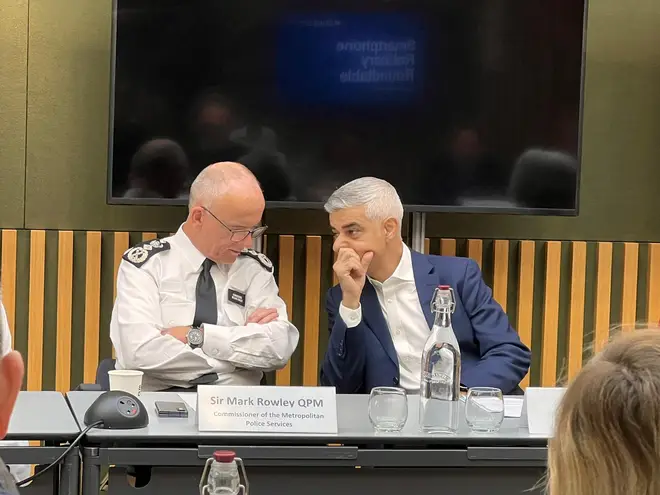 The Met Police Commissioner Sir Mark Rowley has taken aim at phone manufacturers saying they must do more to prevent thefts.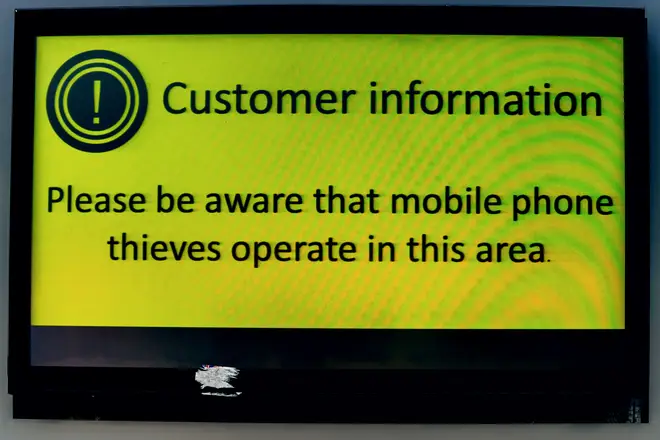 The number of people robbed of their devices in London has increased by 28% over the past year, with around 157 reports made to police every day.
But the push came on the day LBC revealed longer call-out times by the force to respond to reports.
At a meeting with industry representatives and the Mayor of London, Sir Mark said not enough progress has been made by tech firms to deter criminals, saying stolen phones remain too much of a 'lucrative market'.
"The current operating model for the industry makes it far too easy for criminals to re-register and sell on devices," he said.
"We take our operational responsibilities very seriously, we're very focused on driving down violence in all its forms. Just this weekend our officers made multiple arrests that led to us seizing more than 70 suspected stolen mobile phones.
"But until we break this lucrative criminal market we'll be stuck in this vicious circle and I think you have a key role in helping to crush it.
"We started this conversation over the last six months, but we can't wait another six months."
Read more: Met Police blasted for 'slow' response times as force takes two hours to respond to shoplifting and mugging 999 calls
Read more: Greta Thunberg arrested and dragged into van by police after giving speech to eco protesters in London demo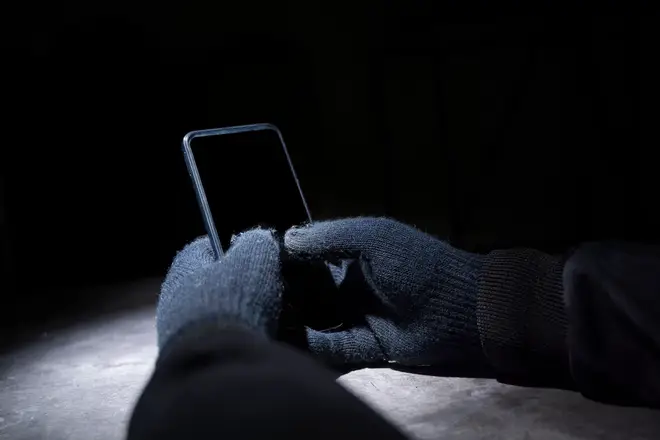 The Mayor of London, alongside the Commissioner, is calling on phone providers to help block stolen phones from being used outside the UK.
They also want to see action that prevents them from being able to re-register for services provided by the likes of Apple, Google Play and Samsung and for location tracking services to be improved.
But LBC has revealed that even with advances in tracing systems, the Met's response to callouts of thefts has increased in some cases to more than two hours.
London Mayor Sadiq Khan told us: "Police are using data to target parts of our city where we know there's an increase in mobile phone thefts. The police are responding to all crimes being reported - they weren't in the past.
"They're trying to go even faster and we've invested more money in the call centre because one of the challenges is that the triage and passing on can take too long so we've given them £5 million this year to give them more support.
"The police understand the importance of being quicker and one of the reasons we've invested in the contact centre is to speed that process up so we can have police officers reaching victims of crime in that 'golden hour'."
The Met chief revealed that around 20% of phone robberies over the past six months in London have involved a knife, with more than 60 people being injured as a result.
Major phone manufacturers including Samsung, Apple, Google and Nokia were invited to take part in the discussion at City Hall on Tuesday, but - other than Samsung - have declined to provide a public comment on the calls.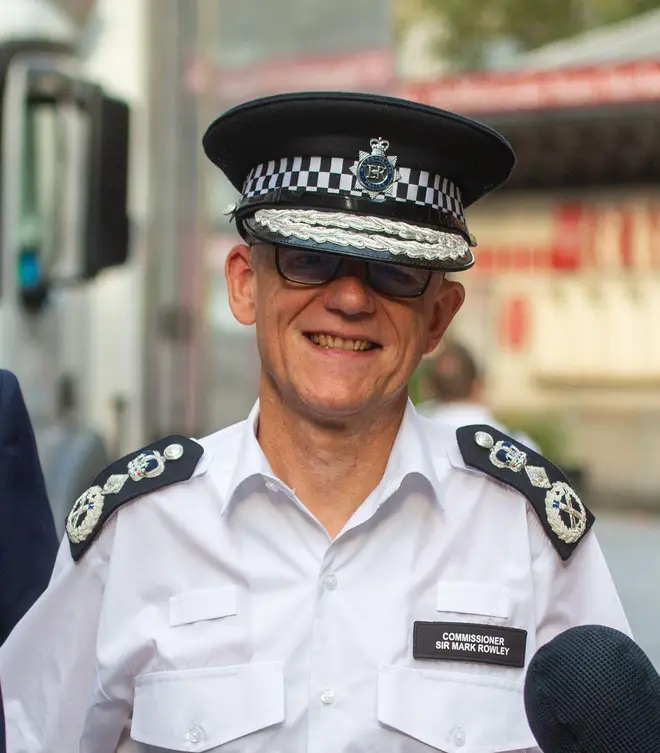 Aleyne Johnson, Director of Government and External Relations at Samsung UK said: "Samsung has been working closely with the Mayor's Office, the Met Police and authorities in London on the issue of mobile phone theft and related crimes.
"We look forward to discussing existing and potential new solutions to help combat this complex issue and improve the safety of mobile phone users."
London's independent victims' commissioner has also supported the move for further discussions to be held.
Claire Waxman said: "These days so much of Londoners' lives are on their smartphone - family photos, online banking, diaries, travel cards, wallet and emails.
"So while every robbery or theft is traumatic, the impact of the loss of a phone can go far beyond the loss of a personal possession containing so much that cannot be replaced.
"Carrying a phone is also felt by many as a security blanket - a way of contacting loved ones and emergency services. The fear of smartphone robbery can severely impact how people go about their daily lives."