'It's up to the police': Minister refuses to say whether five officers were needed to remove golliwogs from Essex pub
13 April 2023, 09:14 | Updated: 13 April 2023, 09:41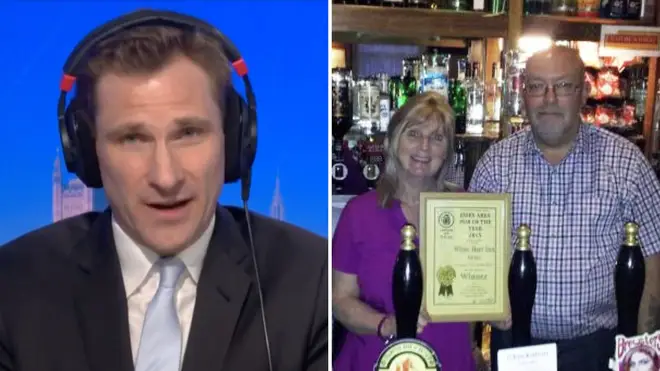 Policing minister Chris Philp has refused to be drawn on whether five officers were needed to remove a collection of golliwog dolls from an Essex pub.
Essex Police seized a collection of 15 golliwog dolls, viewed by many as racist, from the White Hart in Grays during an investigation into an alleged hate crime.
The row over the display generated fury from critics who say golliwogs are horrendously out of date and offensive to black people.
But police were also criticised after five officers attended the scene to remove the dolls.
When asked whether it was necessary to have so many officers involved, Policing minister Chris Philp told LBC's Nick Ferrari at Breakfast: "Police are operationally independent so I'm not going to comment on whether Essex police were right or not."
Read more: Pub in golliwog row 'barred from Good Beer Guide and from future awards'
Read more: Pub landlady in golliwog row denies husband is Britain First supporter after he's pictured in group's shirt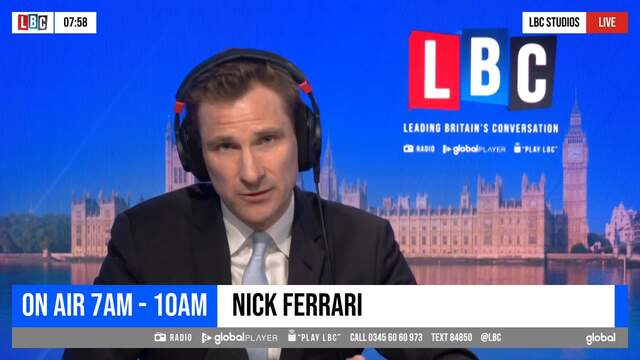 Nick Ferrari is stunned that Policing Minister Chris Philp can't answer this question.
Despite being pushed on the question, Mr Philp continued to refuse to answer.
"They're operationally independent, it's up to the police to decide how they deploy their resources," he said.
"I'm not going to offer a running commentary or critique."
He later added: "I'm not going to answer because they're operationally independent and it's up to the police to decide how they respond to incidents.
"It's not up to me to tell them what to do or offer comments after the event."
It comes after Home Secretary Suella Braverman expressed concern over the police raid, according to reports, and told officers they should be focusing on catching hardened criminals rather than monitoring toys.
A spokesperson for Essex Police previously said: "We are investigating an allegation of hate crime reported to us on 24 February.
"On Tuesday, 4 April, officers seized several items in connection with that investigation.
"The investigation is ongoing so we will not be commenting further at this stage.
"The force is proud of the work we do to prevent crime, tackle offenders and build trust and confidence in all communities."