'Six foot ironing board and room temperature water': Prince Andrew's 'insane' trade envoy demands revealed
13 April 2023, 11:23 | Updated: 13 April 2023, 17:28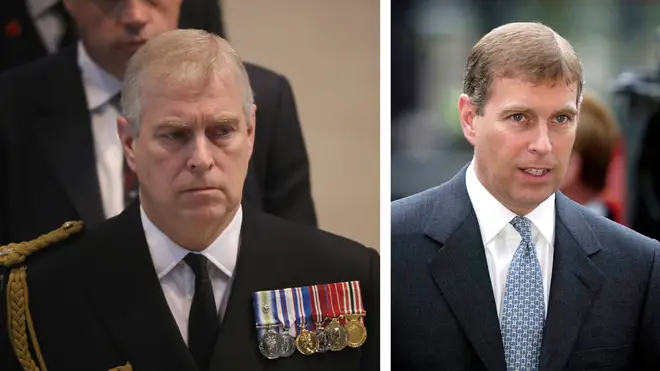 Prince Andrew demanded a six-foot ironing board and room temperature water only while on a trade mission to Bahrain, an ex-diplomat has claimed.
Former UK diplomat Simon Wilson recalled the laundry list of demands for the disgraced royal on an official trip in 2003.
The Duke of York was the Special Representative for International Trade and Investment for the Middle-East mission.
Wilson told a documentary crew for ITV: "We had a whole raft of things that came out in advance of his visit, his dislikes in terms of eating and stuff.
"[Andrew] would only drink water, it had to be at room temperature, no ice."
Wilson recalled that the Duke brought a large team with him on the trip - including a valet, his private secretary, an equerry, a lady clerk and a business advisor.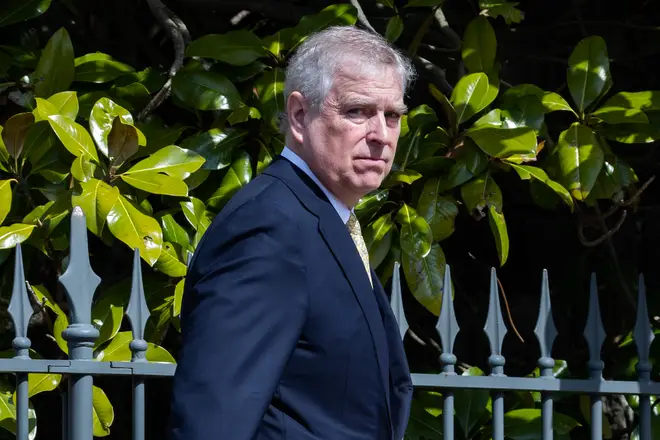 Read More: King Charles's relationship with Prince Andrew 'hits all-time low' after he refuses to leave £30m home
Read More: Will Prince Harry and Meghan Markle be stripped of their royal titles?
When pressed on the ironing board demand, his valet reportedly said: "No one knows how to iron His Royal Highness's trousers like me".
Despite being on the taxpayer-funded trade trip, the Duke reportedly refused to speak formally and instead used the ambassador who was present on the trip to talk trade - getting him to do so by "tapping him on the head".
The new revelations come as Prince Andrew has left his brother King Charles "tired and infuriated" as he is understood to be refusing to vacate the Royal Lodge in Windsor.
As part of the King's efforts to cut down on royal costs, he has asked his brother to move out of the property which he has lived in since 2003.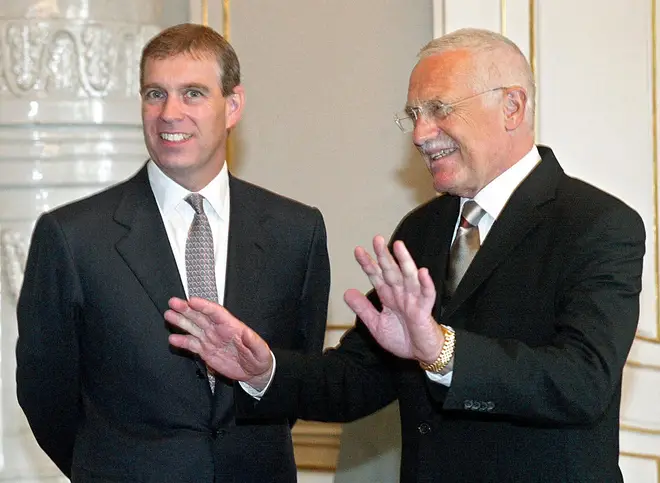 Read More: Hopes rise for end of royal rift as Prince Harry agrees to attend Charles coronation - but Meghan to stay stateside
Read More: Prince Andrew's disastrous interview with Emily Maitlis 'showed he's not plugged into reality like most people are'
The King has asked Andrew to relocate to Frogmore Cottage, after he evicted Prince Harry and Meghan earlier this year.
However, a royal source told Page Six that Andrew has refused to move out of the £30m royal property because he's trying to cling to his former senior royal status – souring the pair's relationship.
"Andrew doesn't want to leave because the property is seen as a symbol of senior royalty — an important property in the family's portfolio," they told the outlet.
"Relations between the king and his brother have never been this bad. It has turned into a real battle which he never expected and it's left him tired and infuriated."
According to the source, Prince William is hoping to take over Andrew's residency in the Royal Lodge, following reports their current home is too small to accommodate William's growing responsibilities.
Prince Andrew's refusal to leave the royal property is one of many tensions facing the King at present, as preparations for Charles' coronation has raised other issues, including Prince Harry and Meghan Markle's delayed RSVP to the event, which raised subsequent security concerns.
It has since been confirmed Prince Harry will attend the coronation but Meghan will not.
The details of the King's coronation are in their final stages, which will take place on May 6.