Prince Harry to give King a birthday call in fresh olive branch as Charles celebrates 75th birthday
14 November 2023, 06:01 | Updated: 15 November 2023, 05:43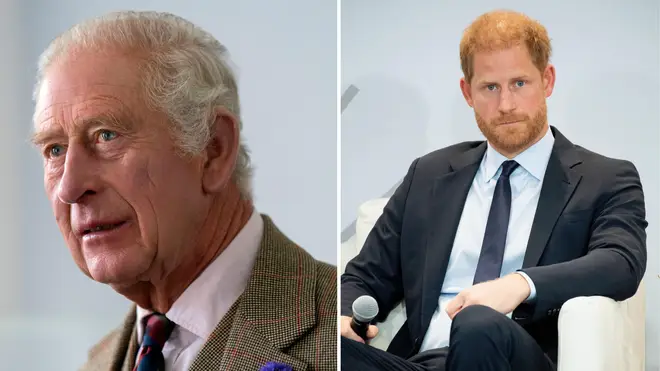 Prince Harry is to give his father a birthday call as King Charles celebrates his 75th birthday by launching a project to deal with food poverty.
The move will be seen as an olive branch by the Duke of Sussex amid confusion over whether he and Meghan Markle rejected an invite to Charles' birthday party.
The Sunday Times reported that Harry and Meghan turned down an invite to Charles' Clarence House party, which will take place tonight.
They have not spoken to each for at least six months, according to reports.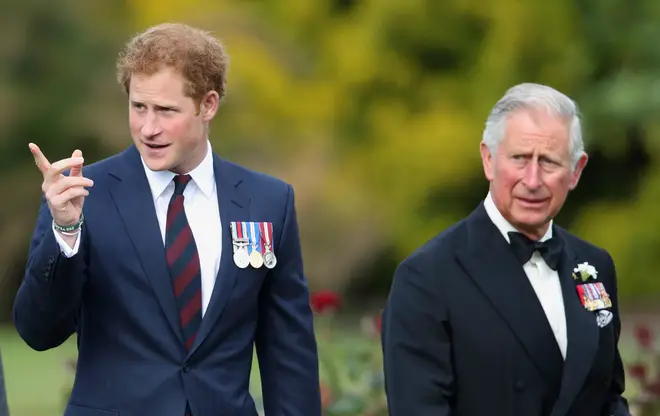 But Harry and Meghan hit back at that report, saying they had never received an invite.
Sources close to the couple now say Charles' youngest son will make the effort to call his father on his birthday, the BBC reported.
Read More: Charles releases new portrait ahead of 75th birthday, with King still 'in great pain' over rift with Harry
Read More: Prince Harry gets legal green light to sue Daily Mail publisher
The King will be spending his birthday in a number of ways, which includes hosting an NHS reception, in addition to launching a poverty project.
"Food need is as real and urgent a problem as food waste," the King said about his campaign.
The King told the Big Issue that "cost of living pressures" had resulted in "too many families and individuals missing out on nutritious meals".
The project will aim to create distribution hubs and fill them with surplus food.
To celebrate the King's birthday, at noon, the King's Troop Royal Horse Artillery, named by Charles's grandfather King George VI, will fire a 41-gun salute from London's Green Park.
An hour later, the Honourable Artillery Company will fire a 62-gun salute at Tower Wharf, Tower of London - an extra 21 for the City of London.