Rishi Sunak blames EU law for stopping 100,000 new homes being built in UK
6 October 2023, 16:31 | Updated: 6 October 2023, 17:06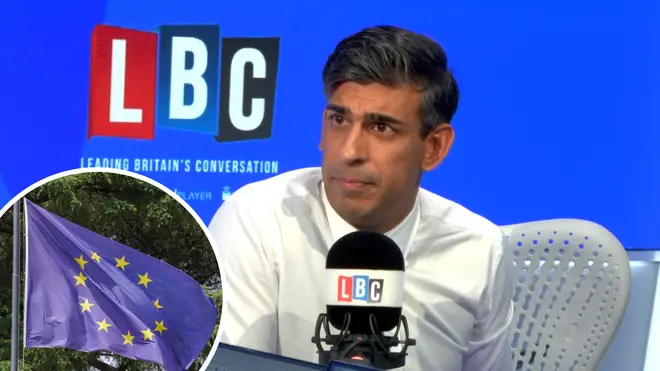 Rishi Sunak has told LBC an EU legacy law is to blame for a lack of housebuilding in the UK.
"The manifesto that I inherited committed us to delivering a million homes over this Parliament and we are on track to deliver that," Mr Sunak told LBC.
LBC's Tom Swarbrick pointed out that there are still more than 300,000 homes to be built for that target to be met - which has not happened in a single year since the commitment was made.
Mr Sunak replied: "Last time I had a look at this, we are on track to deliver the million homes over this Parliament. The place where housebuilding is acutely not happening is in London, under the Labour mayor, Sadiq Khan."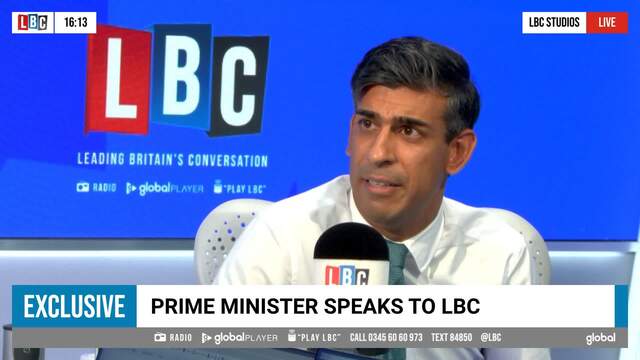 Rishi Sunak speaks to LBC's Tom Swarbrick
Read More: 'I won't chase short-term headlines': Rishi Sunak insists he will 'not take the easy way out' amid HS2 row
Read More: Rishi Sunak refuses to back Suella Braverman after she warned there was a 'hurricane' of migrants coming to Britain
The prime minister went on to blame an EU legacy law for a lack of housebuilding in the UK.
"Just a few weeks ago, we wanted to change an EU legacy law that we'd inherited, that is currently blocking the builidng of 100,000 homes across the country, many of which already have planning permission.
"That was blocked by the Labour party in the House of Lords."
He continued: "It's a legacy EU law that is on our statute books, we need to pass a new law to correct it and unlock these 100,000 homes. They've been given planning permission across the country."
Mr Sunak is referring to the nutrient neutrality law, which means housing developments have to offset their pollution.
The Government has said the law is unfairly blocking new homes near waterways but Labour hit back saying there is enough pollution in rivers already.