Rishi Sunak sets himself up as Thatcher's heir as he gambles on three new policies
5 October 2023, 00:23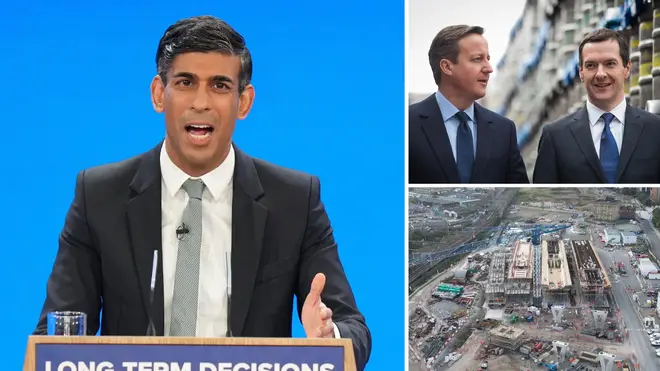 Rishi Sunak used his keynote speech at the Tory party conference on Wednesday to set himself up as Margaret Thatcher's heir as he announced a major shake-up to his policies.
Mr Sunak said he would be "bold" and "radical" as he confirmed that he was axing the northern leg of HS2 and instead spending £36 billion on regional transport upgrades.
He also revealed that he would be scrapping A-levels and replacing them with an Advanced British Standard qualification.
"We will be bold. We will be radical. We will face resistance and we will meet it," Mr Sunak said.
"We will give the country what it so sorely needs, and yet too often has been denied: a government prepared to make long-term decisions so that we can build a brighter future for everyone. Be in no doubt: it is time for a change — and we are it."
The PM's third announcement was plans to phase out smoking, with the legal age for buying tobacco set to rise every year to stop youngsters taking it up.
Mr Sunak was quick to criticise both Conservative and Labour governments of the past as he vowed to end the "30-year consensus".
"Thirty years of vested interests standing in the way of change," he said. "Thirty years of rhetorical ambition which achieves little more than a short-term headline. It doesn't have to be this way. It won't be this way."
Read More: HS2 extension scrapped and £36bn to be spent on new transport projects in the North, says Rishi Sunak
Read More: 'Rishi and I best friends': Sunak's wife introduces PM in surprise speech as she confirms his love of 'cheesy rom-coms'
But his fresh gambles have already caused several clashes within the Tory party, with three previous PMs - Liz Truss, Boris Johnson and David Cameron - among those speaking out against his plans.
Ms Truss said she would vote against Mr Sunak's plans to eradicate smoking.
Meanwhile, Mr Cameron said the decision to scrap HS2 north would "fuel the views of those who argue that we can no longer think or act for the long-term" - a point that Mr Johnson later replied to on social media, saying he agreed with.
George Osborne, who was Chancellor under Mr Cameron's premiership, also said he agreed with his former boss.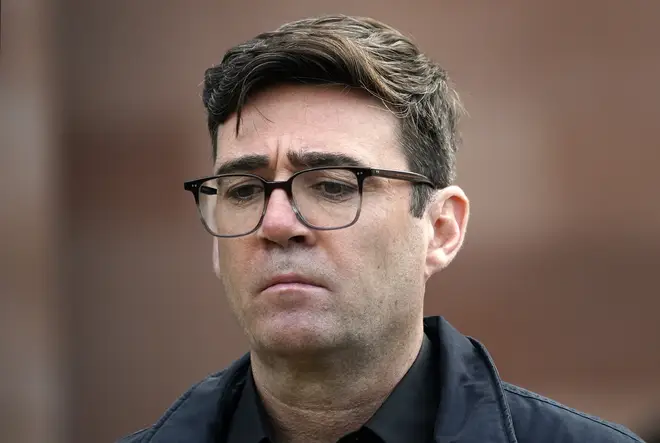 The high-speed rail project was announced when Mr Cameron and Osborne were in power in 2012, after it was initially mooted by the Labour administration in 2009.
A bill was introduced to Parliament in 2013.
In 2016, a report found that HS2 was likely to be over budget, but it continued to be backed by successive Conservative government, including those headed by Theresa May and Boris Johnson.
Mayor of Manchester Andy Burnham also said there was "frustration and anger" in the North after the project was scrapped following weeks of speculation.
"It always seems that people here where I live and where I kind of represent can be treated as second class citizens when it comes to transport," Mr Burnham said.
"It just proves there's still so many people in politics, many of them in the Tory party, that think they can treat the north of England differently to the way they treat other parts of the country it's just so wrong."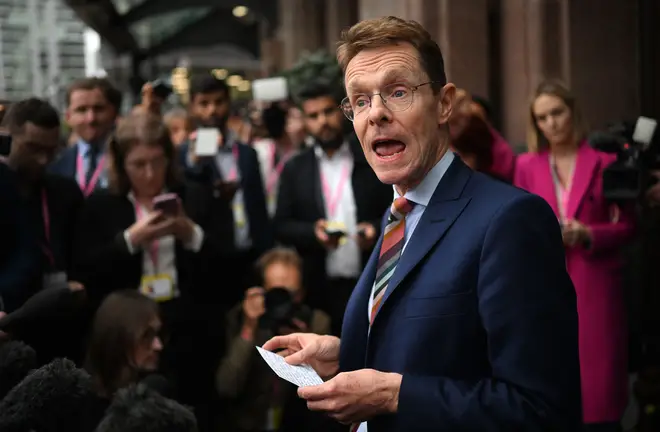 In recent days, the "furious" Mayor of the West Midlands, Andy Street, repeatedly refused to confirm whether he would quit amid speculation HS2's northern leg would be scrapped.
He has since confirmed that he will remain a member of the Conservative party, despite pleading with Mr Sunak to stick with the northern leg.
"I intend as part of that to make good on the offer that the Prime Minister has put today to invest a lot more money in transport in the West Midlands, and to look further links between Birmingham and the rest of the West Midlands and the North," Mr Street said.
"He put that offer out very clearly today."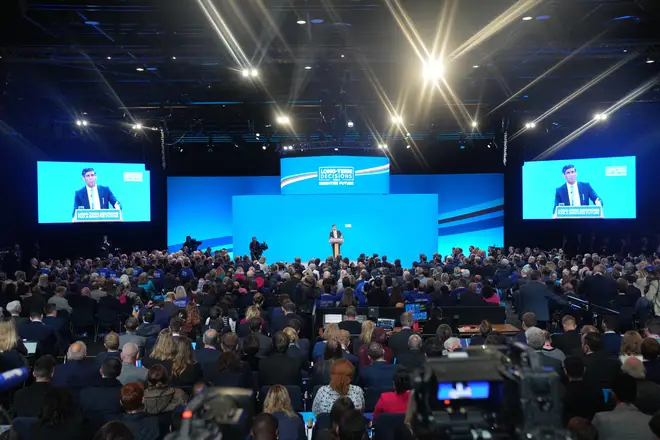 Read More: What is HS2 and is it going to be scrapped?
Mr Sunak said he will create a 'Network North,' explaining: "With our new Network North, you will be able to get from Manchester to the new station in Bradford in 30 minutes, Sheffield in 42 minutes, and to Hull in 84 minutes on a fully, electrified line."
He said that HS2 trains will run all the way to Euston in London but that the HS2 management will no longer run the project there.
"There must be some accountability for the mistakes made, for the mismanagement of this project," he says.
"We will instead create a new Euston development zone."
The PM's major address saw him make the case for long term decisions, rather than short term gains and politics as usual.
His wife Akshata Murthy was a surprise guest too, introducing her husband as her "best friend" and lavishing praise on him.