Sunak tells police to prepare for terror attacks as Israel-Hamas war deepens community tensions
31 October 2023, 06:40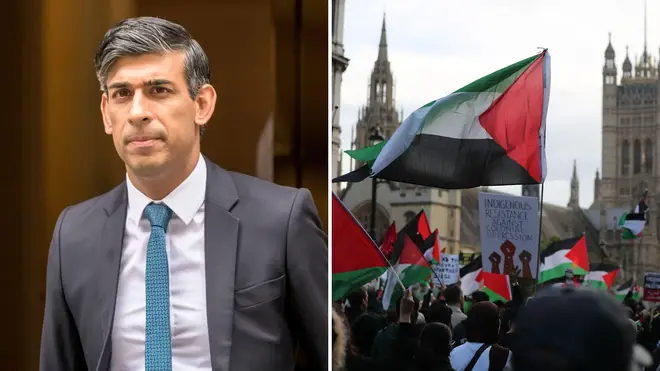 Rishi Sunak has told the security services to prepare for a possible terror attack as the Israel-Hamas war worsens community tensions.
He told police chiefs and security bosses in Monday's emergency Cobra meeting that they must prepare for attacks and disorder by wargaming potential scenarios.
There are fears among ministers that one incident could turn into a bigger and more violent problem.
The Prime Minister's fears come as anti-Semitic incidents spike and repeated chants of "from the river to the sea" - taken by Israelis to mean their destruction - have been heard at pro-Palestine marches in London.
As tens of thousands marched in the capital last weekend, some called for an intifada "from London to Gaza", while chants of "Khaybar, Khaybar", a reference to a historical massacre of Jews, were heard.
Read more: Watch shocking moment activist shouting 'free Palestine' lets dozens of rats loose in McDonald's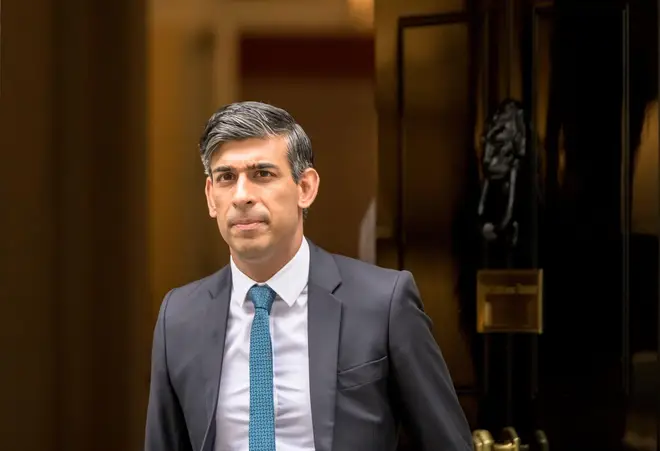 Sunak's spokesman said on Monday that "river to the sea" chants were offensive and added: "People need to think extremely carefully about the impact of their actions following a traumatic terror event that saw more than 1,000 people killed."
The Met was previously criticised for taking no action when a protester was heard chanting "jihad, jihad" while others demanded the involvement of "Muslim armies".
Read more: Labour MP suspended after using 'deeply offensive' phrase 'between the river and the sea' at pro-Palestine rally
Sir Mark Rowley, the force's commissioner, said the Government could close gaps in the law that allow extremists to spread hate.
Suella Braverman, the home secretary, said she is willing to make changes to legislation as she branded pro-Palestine demonstrations as "hate marches".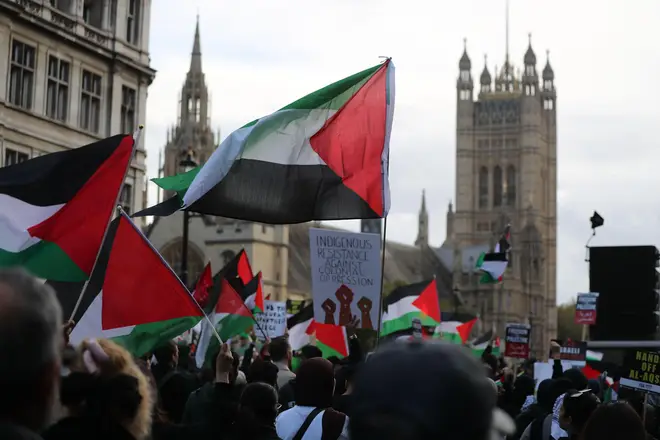 "We keep our laws under review. If there is a need to change the law, just as we did in relation to Just Stop Oil protests, I will not hesitate to act," she said.
European countries, including the UK, have been warned that they could face more problems over anti-Semitism as the war continues.
Among the most stark attacks was in Dagestan, the Muslim-majority republic in Russia, where a massive mob rampaged through an airport after hearing a flight had landed from Tel Aviv.
They were filmed trying to find any passengers and surrounding the plane before riot police descended.
Fleur Hassan-Nahoum, the deputy mayor of Jerusalem, told LBC's Nick Ferrari at Breakfast: "I don't think we'd ever imagine that in 2023 we would see a modern day pogrom happening in Russia with the Muslim community of Dagestan."
She added: "It's just very sad because it's not just in Chechnya, in Dagestan, but we've seen it in the streets of London unfortunately as well.
"100,000 people shouting 'from the river to the sea' which means the annihilation of the State of Israel - many people shouting 'death to the Jews'.
"So I don't think this problem of the rising anti-Semitism is solely in Russia, it really is in every capital in the world right now."
She added: "Europe is the next stop and the UK has a big problem on its hands".
It comes as Israel stepped up its ground attack of Gaza, apparently cutting off a major route that divides the strip between Gaza city in the north and the southern region.
Tanks and infantry have gone over the separation barrier as Israel vowed to destroy Hamas, with the prime minister Benjamin Netanyahu refusing to declare a ceasefire.